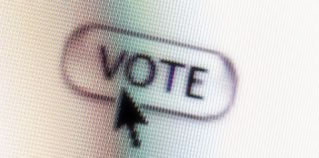 National Database and Registration Authority (NADRA) have successfully completed $1.5 million worth piece of software to facilitate the Pakistani nationals living abroad. Now these Pakistanis living  abroad will be able to use their right of vote through an online system. These Pakistani citizens will have to visit an online polling both nearest to their currently residential area in their current foreign country. Their vote will directly be recorded into the NADRA's database here in Pakistan and later will be handed over to Election Commission of Pakistan for inclusion into results of area where in Pakistan that person belongs. NADRA will reportedly not disclose the details like which person voted which party or person but more generalized information will be handed over like 4002 people voted XYZ in area of Rawalpindi.
These supported countries include Saudi Arabia and other countries (mostly Arabian) where Pakistani people are huge in numbers. This is huge initiative made possible by NADRA and ECP, so that now overseas Pakistanis will be able to use their right of vote without traveling to Pakistan.
Permission from the involved countries is also taken and NADRA officials will travel to these countries as early as 5th of April, 2013 so that can establish those Online Polling Stations in many different areas of designated countries.
Do share your thoughts below. Do follow us on Facebook and Twitter.