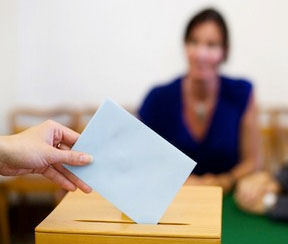 In terms of natural resources and skilled/semi skilled man power Pakistan is not behind any country pf world. Would rather be ahead of majority of countries. Only thing it lacks is honest leadership which have a clear, positive vision for the country.
Unfortunately, in past whomever Pakistani people have trusted, mostly they have let them down. So called democracy never worked well for this country. Many times Army had to takeover the government forcefully. Some would differ but those periods when Army had the charge they proved to bit better than others only due to those faulty individuals on whom people previously trusted.
The thing which lets us down too many times a support system for those specific parties trended here. Soon they were know as supporters of Pakistan Peoples Party (PPP), supporters of Pakistan Muslim League Nawaz (PML-N) or supporters of some other party for that matter. Know whole families and extended families chosen a party and each elections they supported same leaders no mater they had done well for country or not but just due to, those local representatives had good relations with that family and they will support them if some one of that extended family gets into trouble.
Now if we take the examples of PPP and PML-N, they were repeatedly brought into the power by people using their vote despite the fact that some of these party leaders only done corruption and increased the problems of people of Pakistan.
As time is going by, peoples' access to the internet, media and education is increasing, a level of awareness increased. Now more of the people realized that it is better this time to support some new faces instead of those old who somehow have not proved worthy to be voted in again.
But one worrying thing is that still the irony is not over, still the people are there who will prefer their own interest over the country's interest and will vote the person in who will promise something with him. Or these people are somehow more innocent than other ones, they just again find them trapped into the nets of these foe politicians, who just make promises, get votes and then four years of their government they just sit and eat. Then in fifth year they remember, oh we have to get the votes again, so they start giving the lollypops to the people of Pakistan.
Now finally here is the point, this time we need to choose some whoever we think will be good for country. Forget any of your old associations. Let him/her be some new face, in some or ours' opinions some of old politicians may have done few good things but still lets give a chance to some new more educated people to see if they could change our fates.
We have lost much in years passed for our country, we were much above in developing countries of world but now have lost all that status not due to lack of talent or resources but only because of lack of honest and forward looking leadership.
Finally, may Allah bless this country. Do get out of comfort of your home on 11th of May, 2013 to vote the person who you think will be beneficial for your area and your country. We can't get things wrong this time, we have lost much and there is not much that we can loose now.
Do let us know about your opinion via comments below. Do follow us on Facebook and twitter. May Allah bless you, May Allah  bless Pakistan.