The president of Pakistan awami Muslim league Sheikh Rasheed was remained safe on Wednesday against the misdeclaration of cases against him. It was announced by Supreme Court of Pakistan that the plea against the outspoken politician is dismissed. The SC's bench comprises of three judges including Sheikh Azmat saeed, Jutsice Qazi Faiz Isa, and Justice Sajjad Ali Shah ruled in his favor by 2-1.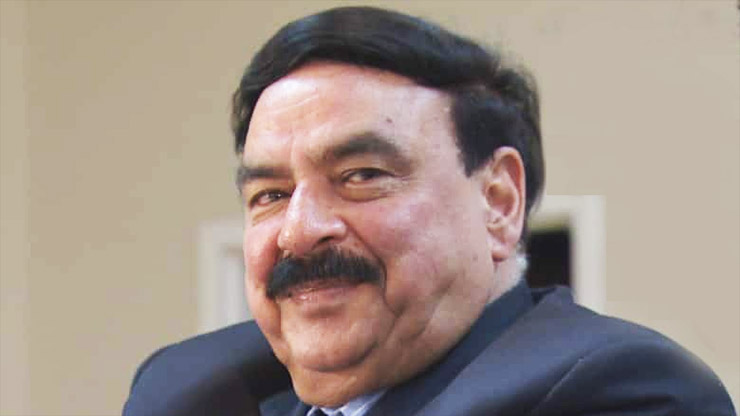 His veteran opponents were much pretty much confident regarding his disqualification but fate decided something different for the outspoken and notorious leader. Their promising faith in the case about his disqualification was the decision in which the apex court dismissed Khuwaja Asif under the article 62(1) (f) for not declaring his iqama of UAE to the election commission of Pakistan. Having the same perception in his(Sheikh Rasheed) case also Malik shakeel awan of Paikistan Muslim league-N filed case against him. He accused him of misdeclaring of his assets in the nomination forms submitted to the Election commission of Pakistan in 2013. The decision of court on matter was reserved on 20th of March.
Mr awan's advocate Sheikh ilyas had shown that in his nomination paper that, Mr.Sheikh has shown the ownership of the land of 983-kanal agriculture land but in real he owned 1,081 agriculture land. Moreover, he was also accused of not disclosing the actual bank's profit, he showed the profit of 2.2 million where the banks total debt is 5.3 million only. It doesn't end here even, it is questioned that why he showed the receipt of 10 million for one Kanal purchased in Bahria Gold city, where the price of 1 Kanal land is 48 million(at that time).
Sheikh ilyas confront that Mr.sheikh brings failure in declaration of assets and doesn't fulfill the requirement of Representation of peoples act (RoPA) 1976 according to which all the candidates should disclose their entire assets. While Mr sheikhs counsel advocate admits the mistake of his client and argued that his client has never tried to mislead any of the the respectable institution of the country but it was a certain error of calculation but never acknowledged any concealment of the assets.
There were recently landmark decisions taken over concealment of assets following the article 62(1)(f) which brings disqualification of Nawaz shareef, Jhangeer Tarin and former defense minister Khuwaja Asif. But veteran experts differentiate the cases under article no.62 that Sheikhs case was the matter of miscalculation of his assets which he admitted in front of the bench.
This article was written by staff member: Mahad Gujjar