Pakistan People's Party's President Asif Ali Zardari promised to give one government job to every family if he will come in power again. All political parties are working hard for the upcoming elections which are going to be held on 25 July 2018. The former president of Pakistan had a meeting with the delegation of traders and other officials at Zardari House put special emphasis on the unemployment.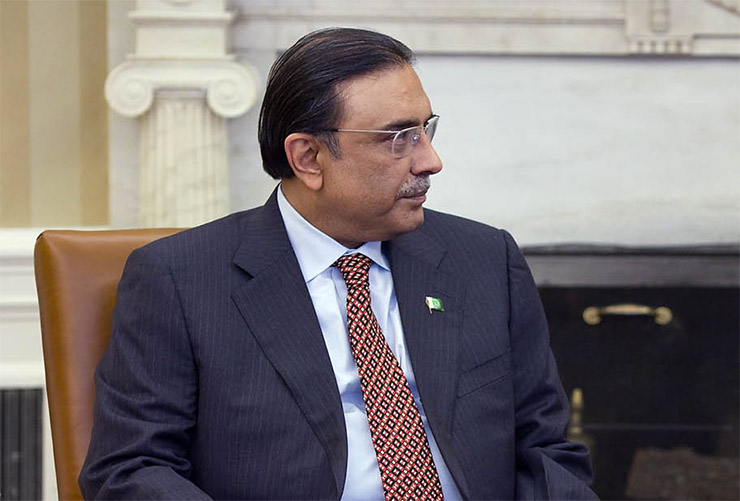 He said that PPP would create the opportunities against unemployment and will offer a number of government jobs for each person in every family. According to Zardari's plan, the merit for these jobs would not be so tough and hard so people can avail the opportunities to decrease the unemployment. Furthermore, he also takes agriculture into notice and said that it is the backbone of the national economy and it needs to be uplifted.
Farmers would be provided with all essential resources and will develop a special plan to increase the agriculture sector. Not only on jobs and agriculture but he also focused on the need for water. He talked about the shortage of water in the current time and there is a need to build the dams as soon as possible.
He further continues, "We will also work on a project of generating electricity with sewage." Further added, that the PPP government would put special emphasis on health, education, communication, and development within the province. In the list of his expected plans there is another plan of shifting sugar mills and industrial units outside the city of Nawabshah, to make the city a developed and model city itself. PPP President blames PML-N for the corruption, unemployment, electricity shortage, flawed policies, a ruined economy, rising fuel prices and much more.
The former President has decided to contest for the National Assembly in the General Election of 2018 from his native city Nawabshah. He also claimed that PPP has already provided a number of jobs on merit and will provide again after coming in the power this time.
This article was written by staff: Sehrish Ilyas