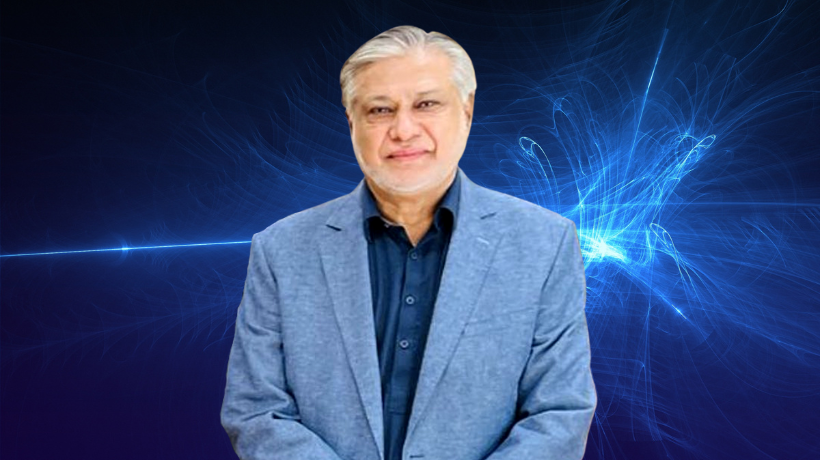 Rana Sanaullah, the Interior minister, in his press conference have announced that Ishaq Dar is returning to Pakistan next week. He was earlier declared absconder, as he was wanted by the police in accordance with a warrant issued by court on Dec 11, 2017. However, now court has shown some lenience and suspended the warrants till Oct 7, 2022. This allows Ishaq Dar to enter the country and voluntarily submit himself to the law.
However, the plans of Pakistan Democratic Movement (PDM) led govt seem to be bit different. The matter of Ishad Dar submitting himself to the law aside, it may or may not happen, but one thing for sure, Ishaq Dar will be involved in economic decision making of the country.
It is no secret that the economic situation of our country is very bad due to political instability as well as disasters brought in with floods. Current finance minister Miftah Ismail is thought to be not handling the economy of country very well and according to some prominent leaders of Pakistan Muslim League Nawaz (PMLN) itself, Miftah Ismail is unable to make timely and good decisions which are both in interest of country in long term and good for people of Pakistan in short term. In other words, he have not been handling the economy of the country very well.
Ishaq Dar, who has been finance minister of Pakistan multiple times before, according to PMLN, will be able to revive the economy of country. He is expected to work closely with the current economic team of Pakistan, including miftah and help make financial decision which are both good for country as well as for the people, in both short and long term. However, only time will tell, if Ishaq Dar will be able to revive such destabilized economy or not.