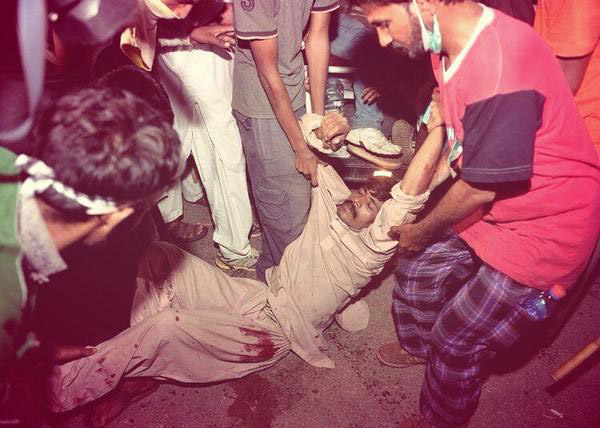 Last evening after Tahir-ul-Qadri and Imran Khan had announced going forward peacefully, Police started shelling on them and started firing the rubber bullets. Without even considering the existence of women, children and elders in the protestors, police used tear gas shells on them. During the shelling and bullets firing by police, first causality was a woman and then at least seven people were killed. More than 200 people were injured long ago and count going up as we speak.
Even on some occasions its reported that police fired real bullets which played the role in killing seven people. The plan of people was to peacefully move to the Prime Minister House, even just on a highway which goes to Prime Minister House and then just sit there with current demands. But govt used police once again and shelled on people, which include women and children specially. As soon as shelling started many children were separated from parents due chaos.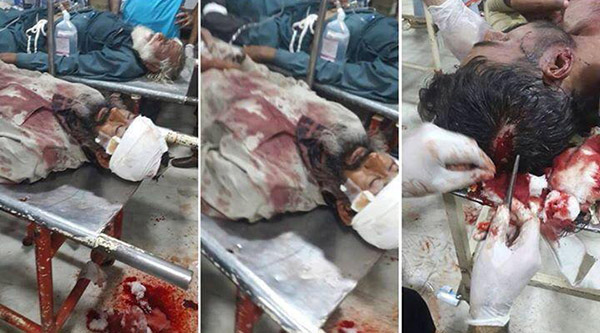 Reportedly, the shells being used are expired ones and are full of chemical gases. From six hours continues shelling is being done on protestors who were peaceful when the shelling had started.
On other hand PIMS and Poly Clinic hospital are full of injured and some injured are being discharged without proper treatment. There people need blood but police are not allowing normal citizens to access Poly Clinic and PIMS for that.
Govt have once again mishandled the situation and have acted like they are not protestors, they are army of an enemy country. This is the worst example of behavior towards Pakistani people in the history. Now all political parties, even those which had a soft corner for the ruling party PMLN, are criticizing Pakistan Muslim League – Nawaz (PMLN) for firing and tear gas shelling on common men. Even the injured people in hospitals are now being arrested.
May Allah bless Pakistan and keep everyone safe. Keep coming back for more updates. Do share your opinions via comments below. Follow us on twitter and LIKE on Facebook from options on right side of this page.