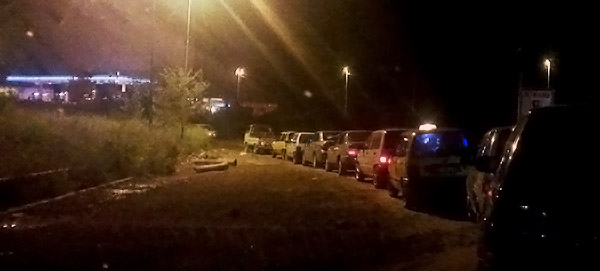 Pakistan Muslim League – Nawaz (PMLN) had made many promises with people before coming into power. Main agenda was to make stuff affordable for people. But exactly like everything else the situation of CNG gone worse and year by year things going even worst. Compressed Natural Gas (CNG) is cheap fuel for vehicles in Pakistan and people prefer it over Gasoline or Petrol for reason it saves more than 60% money for same amount of travel on Petrol.
In era of previous two government CNG Load Management Plans (CNG Load Shedding) were introduced to deal with CNG shortages and meanwhile steps were being taken to import Natural Gas. One of such step was initiation of Pakistan Iran gas pipeline which was started in era of previous Pakistan Peoples Party (PPP) in power. But now project faces a total halt.
In result of total halt of current Natural Gas import projects by current PMLN government country is once again facing real bad shortage of Natural Gas. In result now vehicle owners specially in Punjab get CNG only two days in a week and that is the situation of summer. In winter due to domestic water and room heating requirement gas shortages multiply exponentially and its closed for vehicle owners and only is given to house holds and that too can't fulfill the requirement of house holds in those days.
Unlike era of couple of previous governments now people can only get CNG fuel two days, in result on those two days queues of vehicles at filling stations are too long. These queues range from 80 to many hundreds of vehicles waiting for their turn.
The CNG opening schedule for Potohar Region, which includes cities like Islamabad, Rawalpindi, Taxila, Wah, Chakwal, Jhelum attock and adjustment areas, is as follows.
Opens: Two non-consecutive days (Total 48 hours) in a week
Day 1: Monday 6 am to Tuesday 6 am (24 Hours)
Day 2: Thursday 6 am to Friday 6 am (24 Hours)
Do share your experiences and opinions via comments section below. Do follow us on twitter and LIKE us on Facebook from options on right side of this page.