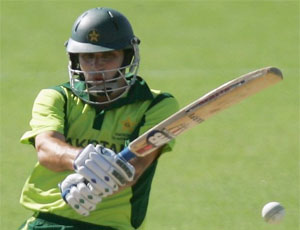 The twenty twenty cricket match which was played on Saturday won by Pakistan by four wickets. England bated well in their inning and scored a good total 148 on loss of 6 wickets in designated 2o overs. From Pakistan bowling side Arafat proved to be most successful bowler by taking 3 wickets for just 32 runs.
From Pakistan batting side Abdul Razzaq was the one who put the match on the winning track by his brilliant batting otherwise looking at the total from England this match was also going the wrong way. Razzaq hit 46 brilliant runs on just 18 balls. Pakistan easily chased the target in within 19 overs. So it was convincing victory from Pakistan side.
This victory came after too many time, specially after losing both one day International and Test series as well as the T20 match against Australia. The start of this T20 series against England as well was not good as Pakistan had lost the first T20 match. Now Pakistan have leveled the series with England 1:1 by winning this match.