A drag racing event is being organized at Bahria Town Phase 8 Islamabad on 28th of Feb 2010. First of such events was also organized in Bahria town last year 2009 and was proved to be very successful without any mishap of any kind. This event is named as Bahria Town Drag Battle Fest 2010 and will be starting at 11 O clock in the morning.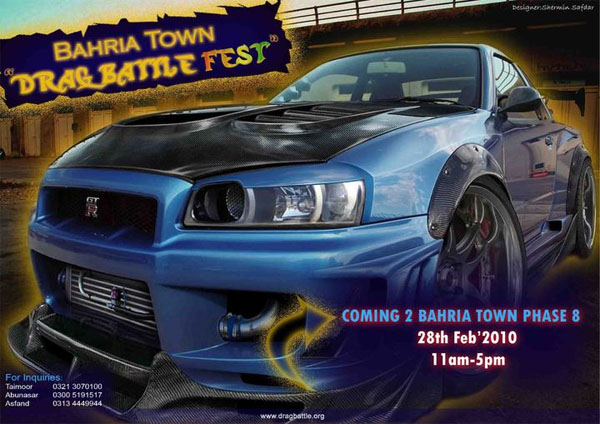 If you want to participate in the event your car the registration fee is Rs. 1500 only. For audience the ticket is just 100 Rupees. The participants will park cars in their own slots in a way that audience will have the chance to meet them personally and discuss about their cars.
Additionally event will also house the refreshment and automobile accessories stalls. Also there would be live music played to keep the audience enjoying the event. Executive enclosure is provided so that families can also participate in the event.
The participating cars have been divided into six categories. This division is on base of CC your car engine have got, minimum car must have 1000 cc to participate in this event. The categories start from 1000 as least value and go above to more than 3000 CCs. Following graphic gives full details about this.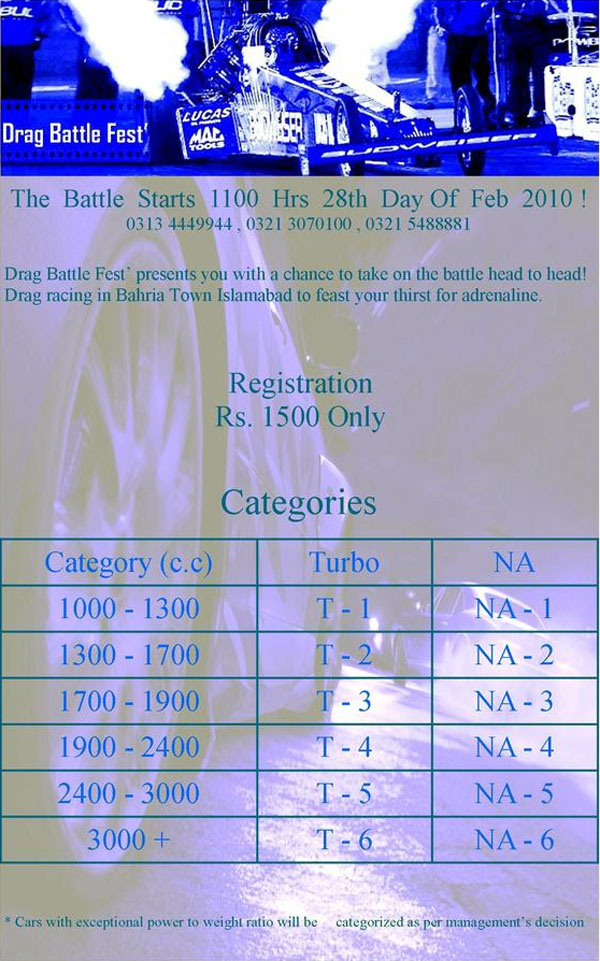 As the event is scheduled on 28 Feb 2010 Sunday, so its great way to have fun on the weekend. Subscribe to our email updates and twitter, Facebook pages from right side of this page, to keep yourself updated.