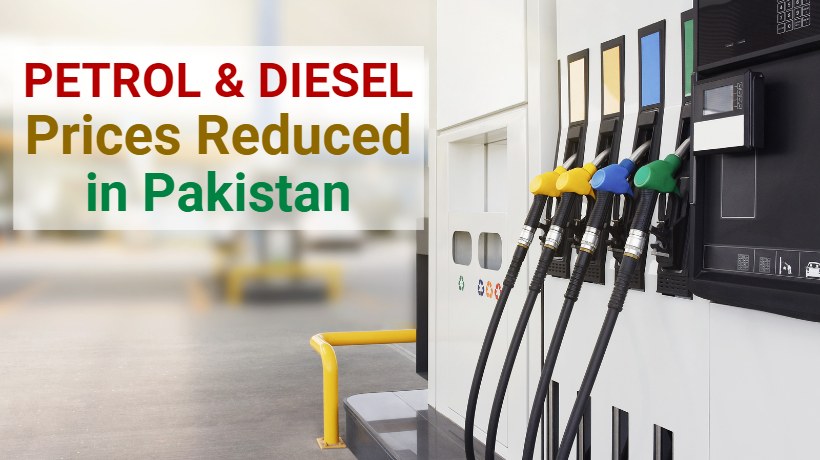 Last night Ishaq dar, the current finance minister of Pakistan, have announced the new prices of Petrol, diesel and kerosene. As per expected due to petroleum prices going down internationally, the prices of all the petroleum products were reduced. These products include petrol, high speed diesel, light diesel oil and the kerosene oil. While talking to the transporters and other industries, Ishaq dar urged them to pass the relief on to the people of Pakistan, like they increase the prices and fairs for people when the petroleum prices are increased.
The details of new and old petroleum product prices, along with the difference in old and new prices are as follows.
| Petroleum Product | Old Price | New Price | Change in Price |
| --- | --- | --- | --- |
| Petrol (MS) | 282.00 | 270.00 | -12.00 |
| High Speed Diesel (HSD) | 288.00 | 258.00 | -30.00 |
| Kerosene (SKO) | 176.07 | 164.07 | -12.00 |
| Light Diesel Oil | 164.68 | 152.68 | -12.00 |
The prices of Petrol, Kerosene Oil and the Light Diesel Oil were decreased 12 rupees (PKR) per litre while the price of High Speed Diesel (HSD) was decreased by whooping Rs. 30 per litre. This will definitely give people of Pakistan, some relief in these testing times, when the economy of country is trouble and inflation is skyrocketing.
Ishaq Dar also tweeted about the reduction of petroleum prices. That particular tweet by the Finance Minister Ishaq Dar is as follows.
Pakistan have already placed order for the crude oil import from Russia on discounted price. First ship will dock in Karachi in May 2023. After the ship docks on a sea port in Pakistan and crude oil is offloaded, Pakistanis may hope for a further price reduction in petroleum prices. However, it is fully up to the Govt. of Pakistan that how much relief they give to people of Pakistan, if any. And how much they keep for themselves as petroleum development levy and taxes.
Anyways, the current good news is, Pakistanis have got some relief in petroleum prices, owing to the reduction of petroleum prices in the international markets. Previously, on start of May 2023, the prices of some petroleum product prices were reduced as well, for the first fortnight of the month. And now again, the petroleum prices are decreased for the second fortnight of May 2023. Next review of Petroleum prices will come up on end of May 2023, to decide the new prices for the first fifteen days of next month.