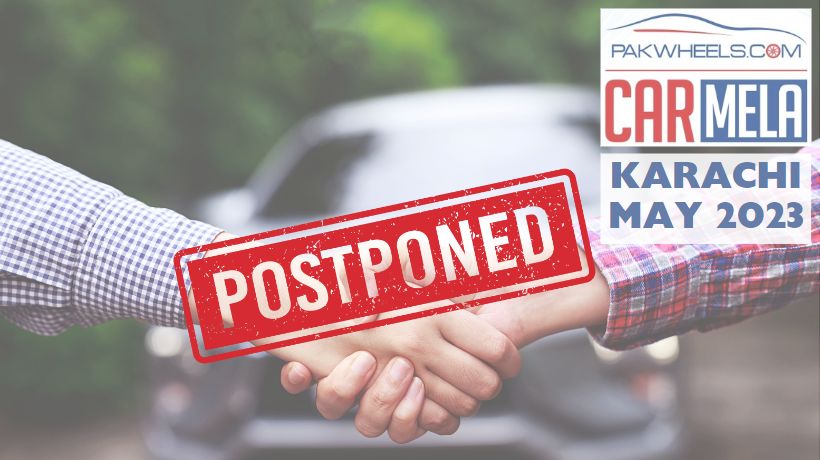 PakWheels had set up an event called PakWheels Karachi Car Mela which was to be held at Karachi today, the May 14, 2023. However, due to the prevailing political situation and protests, which erupted last week after the arrest of Imran Khan, the PakWheels Karachi Car Mela for May 2023 have been postponed until further notice.
It is likely that PakWheels will announce the date for its Karachi Car Mela once again. However, they will definitely wait for political temperature of country to cool down before next announcement.
PakWheels arranges different kind of events for its audience and people overall. Car Melas are the events where buyers and sellers meet to buy sell cars on the venues setup by PakWheels. Cars have be registered with PakWheels against a minor fee in order to be parked on the event venue for selling and then it have access to hundreds or even thousands of buyers, who are attending the event looking for vehicles to buy.
Anyways, the current prevailing protests have derailed lots of things, including the Karachi Car Mela. Also the social media sites and for many the whole internet have been down, which affected the livelihood of many, specially the ones who work online.
Govt should also take wise decisions and do whatever they need to do in legal manner. Current, high political temperature in the country have affected the country's economy very badly and many people are directly affected by it. So steps should be taken to reduce the tensions.
We will definitely inform you again, when PakWheels announces the Karachi Car Mela date once again. Do subscribe our notifications via bell icon on the right bottom of this page, if you have not already, to receive the notifications right on your device to be notified as soon as we post something new and informative.