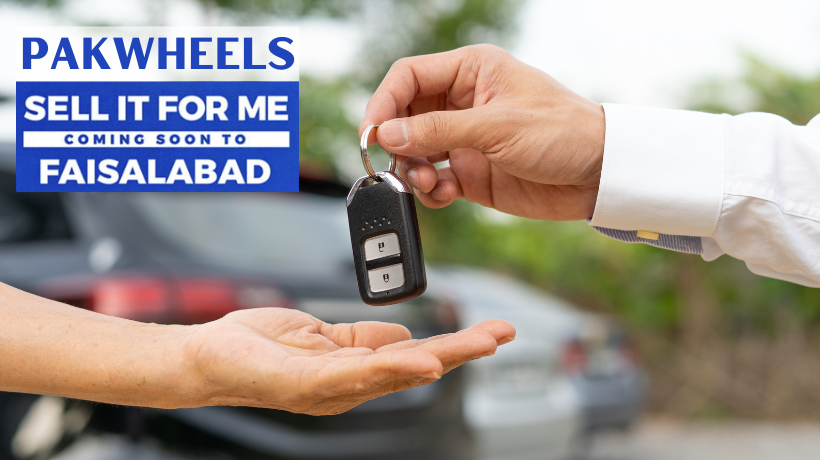 PakWheels, which started with website PakWheels.com, is now a big company which not only offers many services in its website but also lots of physical services (outside the scope of websphere) are now offered by PakWheels. PakWheels started with classifieds ads network for cars and other vehicles, then PakWheels forum was added to the site, later on PakWheels blogs, new car prices and much more.
If you talk of out of web activities, they started with auto shows and meetups of car enthusiasts. Later on Car Mela events started where people gather on specific place on specific date in a specific city Pakistan and buy and sell the vehicles. Car inspection service was later on added.
There is lots more to talk but the service we are talking about today is PakWheels Sell it for me service. When someone have to sell a vehicle and he/she do not want to go through the hassle of putting up ad, attending calls, negotiating and attending potential buyers, they can simply call PakWheels to avail 'PakWheels Sell it for Me' service.
After one have availed this service, against a minor fee, PakWheels staff take charge of all your headaches, when it comes to selling your car. They put up ads, attend phone calls, negotiate with the customers and sell the car to a customer, if an offer matches your demanded price.
Until now PakWheels Sell it for Me service was available in following cities.
Islamabad
Lahore
Karachi
Rawalpindi
Peshawar
However, in a latest move, PakWheels have launched their 'Sell it for Me' service in Faisalabad as well. So it is a good news for the citizens of Faisalabad, so that if they want to Sell their vehicles without any hassle, they can avail 'Sell it for Me' service offered by PakWheels and sit back, relax while their vehicle gets sold effortlessly. So now the PakWheels Sell it for me service is available in total six cities of Pakistan.
PakWheels made the announcement about about launch of sell it for me service in Faisalabad via an official blog post on PakWheel blog. The blog post not only announces details of launch in Faisalabad, they also have described details of what the PakWheels Sell it for Me service actually offers.
By the way, if you are considering to sell your car, be sure to check new car prices on dedicated price pages we have for different car makers. We like to keep the prices updated on these pages, some of them are linked below.