Currently the PakWheels is busy dealing with list of all Auto Shows and Car Melas it had planned for year 2022. It recently completed its Sialkot and Faisalabad Auto Shows, also recently did a Car Mela in Lahore.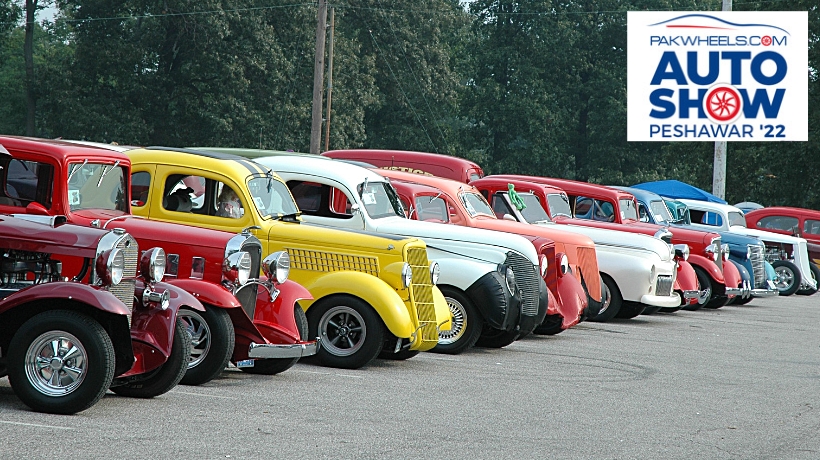 Now the latest news in this regard is, PakWheels have announced the date and venue for it Peshawar Auto Show. PakWheels Peshawar Auto Show will take place in the DHA Peshawar at Nasir Bagh Road. The date and time for PakWheels Peshawar Auto Show are Sunday, Dec 4th, 2022 at 11:00 am to 06:00 pm.
PakWheels Peshawar Auto Show will feature latests cars, classic cars, vintage cars, electric vehicles, cars, mini trucks and bikes. As we mentioned many times earlier, PakWheels normally do two kinds of auto events. First one is auto shows, like the one going to happen in Peshawar. In auto shows, people just come with the unique, vitage, classic or latest cars and show them off to the people.
Other type of events are called 'Car Mela', in PakWheels Car Melas people come with their cars which they want to sell. Also the buyers come in bulks to buy those cars which are on sale. Also in car melas, PakWheels staff teams are present on the spot with their on spot services like car inspection etc. Where if a buyer wants to buy a car but is not sure about the state or condition of car. PakWheels team inspects the car after charging a fee and presents the buyer and seller a comprehensive report, so they can make informed decision.
In both kind of events, Car Melas and Auto Shows the participants who want to put their cars on display have to register their car in advance. In some cases on spot registrations are also offered. Mostly these registrations have some minor fees also attached to it, which the car owner will have to pay.
Lastly, today, anyone who uses internet in Pakistan, knows what is PakWheels. But for those hearing their name first time (highly unlikely), PakWheels is an organization started as website PakWheels.com many years ago but now have evolved into an organization which does lots of things. However, the website is still main and integral part of them.