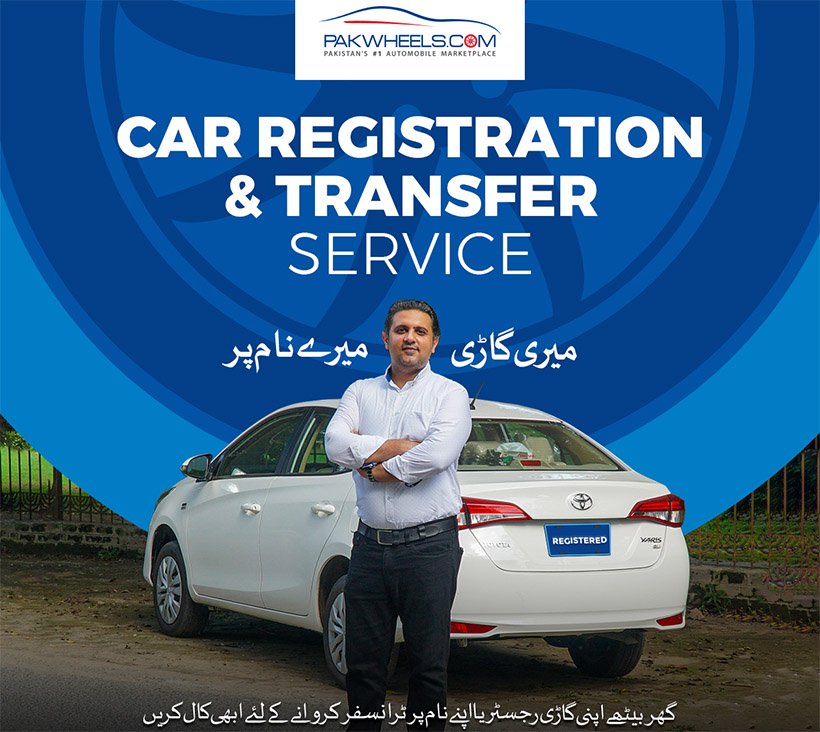 PakWheels is an organization of Pakistan which started as just a website with domain name pakwheels.com but now it is much more than just a website. They organize different kind of events in different cities in all over Pakistan. Also they sponsor any car related events of initiatives of government like rallies etc.
In addition organizing and sponsoring the events and rallies, PakWheels offers different services to consumers which make their lives easier. These services include PakWheels 'sell it for me', PakWheels 'auction sheet verification' for second hand imported cars, PakWheels 'car inspection' and more.
Most recently PakWheels have introduced one more service, which is called PakWheels car registration service. However, this is car registration and transfer service. So, for any one who wants to get new car registered or want to transfer a car they bought to their own name, they can just call PakWheels and PakWheels will bear all the hassle involved in registering your car or getting it your name.
This service is currently available in major cities of Pakistan, specifically, Karachi, Lahore and Islamabad. Even it may be available in your city, by the time you are reading this article. Anyone wanting to avail PakWheels car registration or transfer service, will just need to call PakWheels on their helpline 042 – 111 943 357, rest assured PakWheels will take care of registration or transfer. The service changes to avail this service are Rs. 4000, as these were mentioned by PakWheels representative on PakWheels' Facebook page while replying the user inquiring about the service cost.
It is great that companies like PakWheels are working on introducing the services which solve the problems general pubic and on same time they generate revenue for PakWheels. Let us take example of PakWheels' popular 'Car inspection service', in just few thousands, a buyer can get the car, which he or she is buying, inspected and make an informed decision. This literally saves lots of hassle which the buyer may have to bear in future if he/she does not have a way to know the current condition of car. Also sellers can use this service know more about the real condition of their vehicles, get them mended if needed and also it will help them appropriately pricing their cars while selling them, as a transparent deal is always the best deal.
As I write this piece of text about PakWheels, I have realized that I praised PakWheels too much and anyone reading it may suspect that this article may be sponsored by them. But the fact is this piece of text is based on my own true opinion about them and this is NOT at all a sponsored article. And also PakWheels does deserve all this praising and free promotion because they are really doing good. Their services may be making money for them but on same time they are solving the problems of general public, like the example of car inspection service we have mentioned above.
But that is all for today, let us close this discussion here before the PakWheels co-founder Suneel Sarfaraz Munj sees this piece of text and invites me his weekly youtube segment called PakWheels Weekly. 🙂