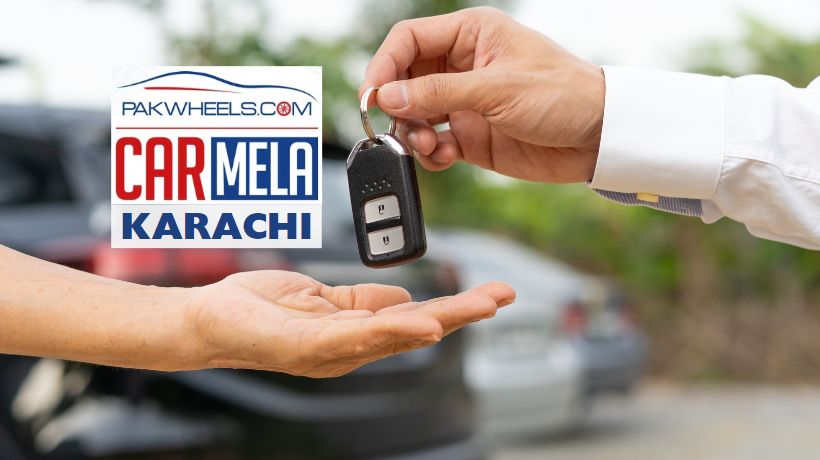 Earlier PakWheels Karachi Car mela was scheduled to be held in May 2023, however, due to the prevailing political situation in the country, it was postponed. Now, PakWheels have again announced new date and venue for Karachi Car Mela. Now the Karachi Car Mela will be held in June 2023.
To be exact, now, Karachi Car Mela for 2023 will be held on Sunday, June 4, 2023, from 11:00 am to 07:00 pm at Expo Center Main University Road, Block 15 Gulshan-e-Iqbal, Karachi in the Hall #5. PakWheels Car Mela is an event, where people get together to buy and sell cars. The sellers have to register their cars with PakWheels for the event, so that they can be parked at the event venue before the event starts. PakWheels also charges a minor fee from the sellers for Parking the cars at venue. Buyers can just visit the venue without paying any fee or ticket amount and review the cars for buying.
Also, at the event site, several PakWheels services like Car Inspection and more are available. Some times they are also at discounted rates. PakWheels products are also available, which can be bought at the venue.
As far as the fees are concerned, if someone wants their vehicle to be parked at venue for selling, following are the fees for different categories.
For cars upto 2000 cc, PakWheels is charging Rs. 2000 PKR
For cars from 2001 cc, Jeeps, SUVs, Cross Overs, 4x4s, German Cars or anything similar, PakWheels is charging Rs. 2500 PKR
However after pre-booking period (after June 2nd, 06:00 pm) PakWheels will charge a flat rate Rs. 3000 PKR regardless of vehicle engine cc or type.
For more details on registration, you can call the PakWheels helpline # 042-111-943-357 and follow the required steps. This will involve paying the above mentioned fee after providing the required basic information over the phone.
If you are planning to buy a car these days, this is great opportunity for you. As a number of options will be available at the venue for you to avail. Also, after checking the cars yourself, if you will need expert inspection of the vehicle you are interested in, it will be very easy to get the car inspected for any faults, paint job and more by PakWheels experts as part of PakWheels Car Inspection service.