England's Cricket team is on tour of Pakistan right now for three test match series. Two of three test matches have already been played, first in Rawalpindi and second in Multan. Now third test match is to be played in Karachi. Third test match between England and Pakistan will start from Dec 17, 2022 and will be played until Dec 21, 2022 in National stadium Karachi.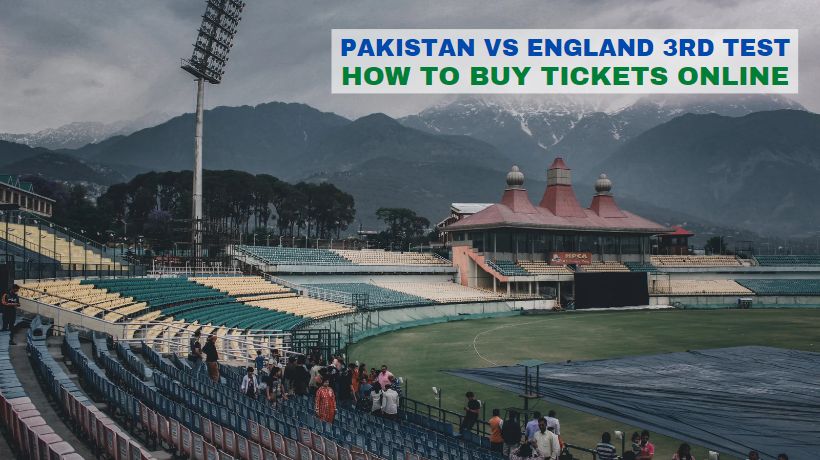 The tickets of the match are already available and you can buy them online at pcb.bookme.pk on the prices of Rs. 150, 250, 300 and 500 based on which enclosure you choose. Each ticket will be valid for just one day and you can buy the ticket for the day you desire to go and watch the match. And obviously, you can buy multiple tickets for going and watching the match more than one days.
They also have a great seat selection tool available for each enclosure, so that you can select the seats you desire, however, to get seats of your absolute choice you will need to hurry up as they may not be available later on. Similarly, they have a stadium layout map, which shows which enclosure is situated on which part of ground so that you can choose the enclosure and seats of your choice for you, your family or friends.
You can match colours on the stadium layout image with the corresponding vertical colour strip which is just adjacent to bookMe buttons on the enclosure's seat booking widget. Ticket booking layout on pcb.bookme.pk for each day looks like following.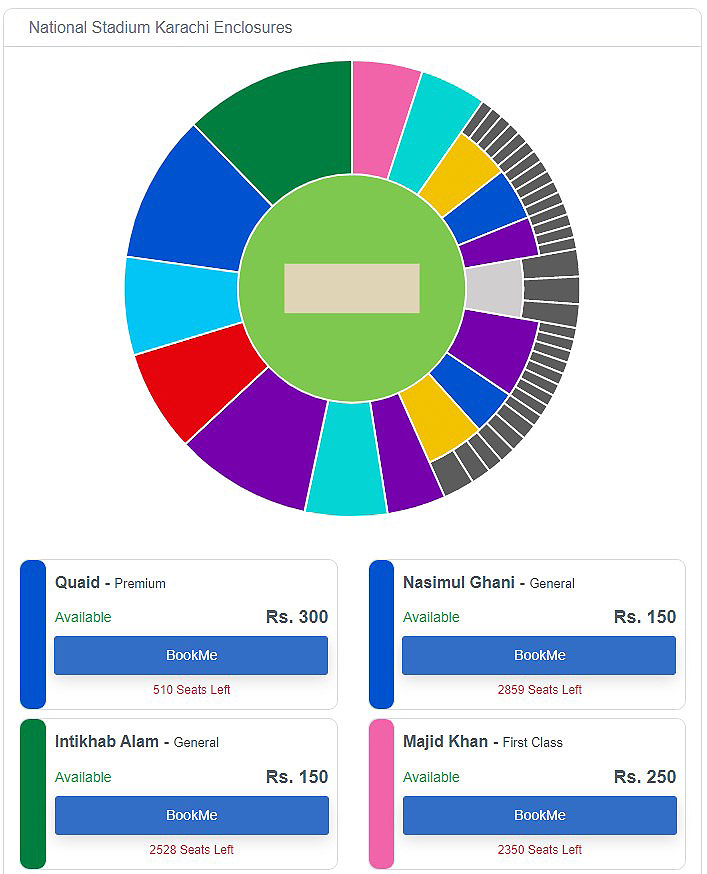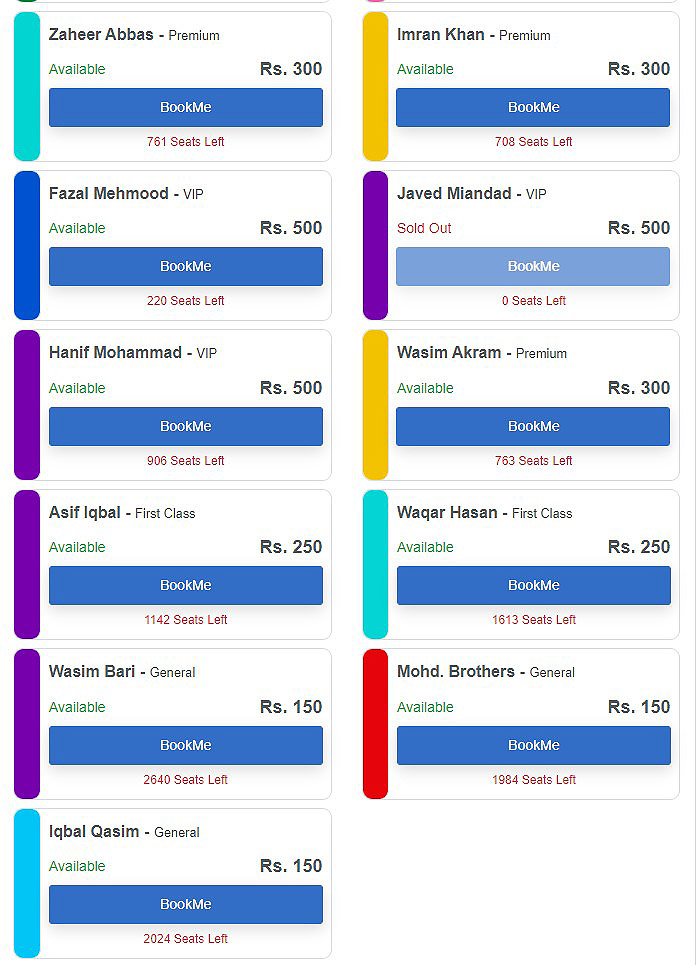 The above layout shown in images is just for one day, you will get similar layout for each day. Also after you click book me button for any enclosure, you will be redirected to a seat selection tool which looks like following image.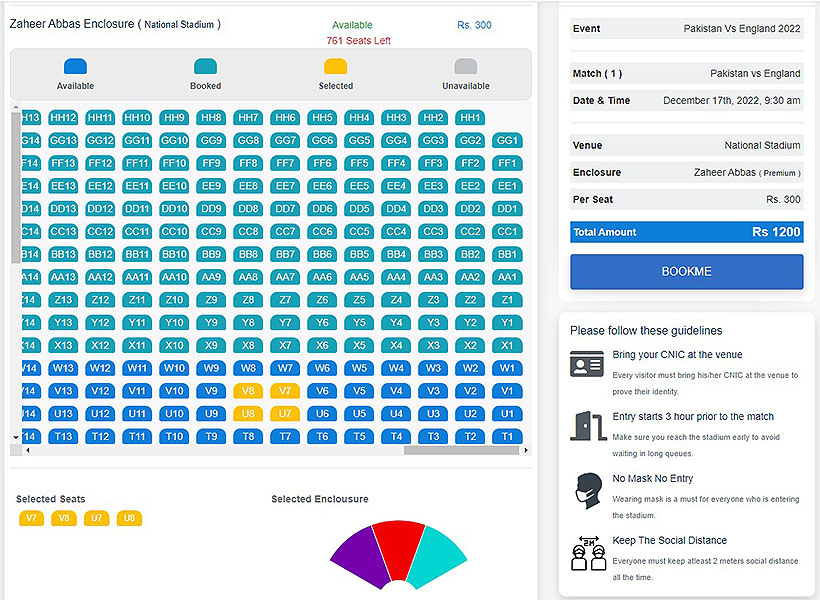 In above capture of seat selection tool, the seats which are in blue, are the ones you can select. Any seats that you select will turn yellow and than you can press bookme button and complete the checkout process to confirm your seats.
If you are interested to watch the match on weekend days like Saturday and Sunday, make sure to get your tickets confirmed much earlier as tickets for weekend get sold much earlier and more people are free on weekends and intend of watch the watch on those days.