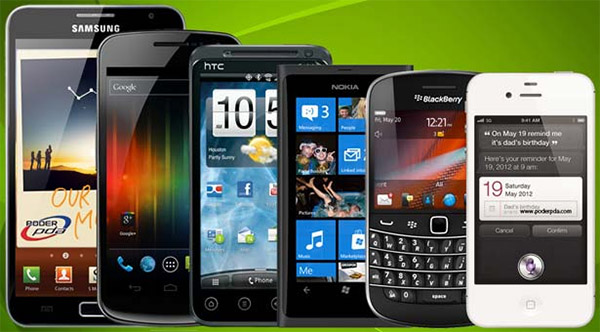 The cellular industry was much simpler before the invention of high tech, complicated smart phones and touchscreens. The use of mobile phones was primarily solely to make calls, sending messages and on a maximum they had a few simple games like snake on Nokia. At that time Nokia was the market leader for its long battery life and unparalleled quality. However all of this was soon going to change when Apple inc. stepped into the cell phone market bringing ground breaking technology in a mobile – the Iphone. The smartphone technology was soon followed by competitors like Samsung, Nokia, LG, Black berry. With each of them having a different operating systems.
Apple Inc. launched its operating system on 29th July 2007 named iOS. Unlike the android is customizability is limited unless jailbroken. The media files on the phone can be managed through itunes. The iOS for Apple Inc. only runs on iphones. Google Android was launched in on 23rd September, 2008 by Google, known as Android. Android is Linux based and partly open sourced. The interface and basic features are more PC like, so if you have used a windows software before, you will not have a problem in understanding this. This operating system is adaptable on cell phones and tablets including Kindle Fire(modified android), LG, HTC, Samsung, Sony, Motorola, Nexus and many others.
Other than the operating system there are other comparable features you should study before you make the final purchase. You can also always learn about voice assistance, resolution, pixel density, battery time, storage, processor, ram, power saving modes and many other features from online websites. BuyOye.pk is one such website where you can get individual information on cell phones available in Pakistan, compare prices, learn about their technology and make the purchase all under one roof. Shop online and pay cash upon delivery. It has best prices of cell phones without retailer cuts.
However if the choice is to be made between operating systems, out of the two, android is the preferred operating system. It has 81% market share whereas the iOS only has 12.9% of market share in the smart phone industry. It is used in multiple phones which means synchronization between the phones is easier. The Google play store also has more than one million applications to choose from, making this the most popular operating system for mobiles.