Inqilab March is on its extreme today as Dr. Tahir-ul-Qadri have declared that all talks and negotiations with government have failed and on 3 O Clock I will make final decision along with my people to bring the revolution in country by force. He further insisted that its the final day, we will not sit here any more and also Dr. Qadri declared today as revolution day.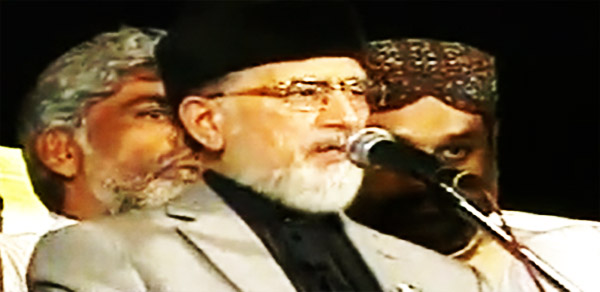 On other side many political parties are fearing that everything is going towards violence. Dr. Qadri's tone also suggest that something violent going to happen soon. Today the government's negotiation team visited Dr. Qadri two times. On first visit Qadri had given them his demands which were as follows.
The Chief minister Punjab must resign immediately as he is among the people who are held responsible for killings in model town at Qadri residence earlier this year.
An FIR (First Information Report) must be registered immediately against 21 government officials being held responsible for model town killings by Dr. Qadri.
Than the negotiation team took two hours from Qadri and gone back to Prime Minister Nawaz Sharif to discuss the demands. After next visit of negotiation team, Qadri termed the talks as unsuccessful and he also announced its time to make a decision. So, on 3 O clock today Qadri will hold a meeting with his people gathered in Islamabad to support him and will announce what they have to do about current situation now, now when govt is still not in mood of accepting their demands.
Earlier today the participants of Inqilab March led by Dr. Qadri were digging up graves for their own selves and were wearing white cloth called Kafan and is a Muslim dress for dead bodies. They actually tried to express that they will die, if they have to, to bring the revolution in Pakistan.
Following is video of speech in which Tahir-ul-Qadri announced the failure of talks as well as explained the current situation plus announced the revolution day.
Give your opinion in comments below. Do LIKE us on Facebook and follow on twitter, from options on right side of this page.