ProPakistani.pk is Pakistan's leading IT and telecom news blog. This website is owned by and IT professional name Aamir Aatta, who left his job few years back to put all his attention to his information technology and telecom news blog. Soon this blog got famous as it was mostly pasting the packages of cell phone companies, it took off via its success on social media, soon it was visited by most of Online Pakistanis daily. As time passed, blog got more mature and professional. It also been involved in leaking telecom operators news ahead of time but most of time the authentic new.
Today, its hacked by a group of hackers calling them 1337 and few other online identity type names. So clearly hackers did not revealed any real names, neither they shared any group names. Also message is like, learn to protect you website. These kind of hacking are mostly of type friendly, so the owners could know protect the security of their website. So, I doubt that any data loss would have occurred.
Propakistani.pk have been hacked previously, they had told that they maintain constant backup of website, so I hope this is true for now as well. We will soon update you on this. Meanwhile look on the screen shot of page hacker left at propakistani.pk homepage.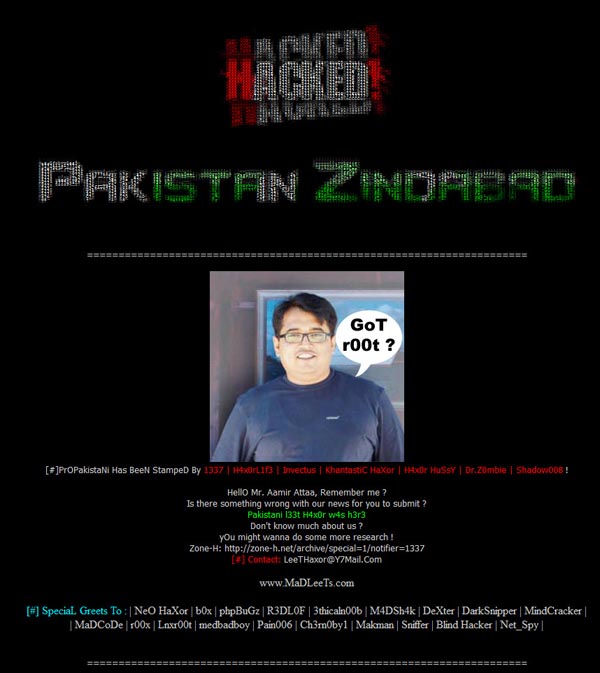 As Hackers have left text above as "Pakistan Zindabad", this tells us that hackers are from Pakistan most probably. Also, most probably their intentions are good, so that owners of ProPakistani could could fix security holes, so that no one can exploit them and hunt for sensitive information of Pakistani people.
Update 1:52 am: Our investigation reveals that motive behind the hacking of proPakistani.pk was getting more traffic for a forum called: madleets.com. It seems like a technical forum so it could have got the best traffic it wanted, it is hyper linked from the Aamir Attaa's photo shown above in the post.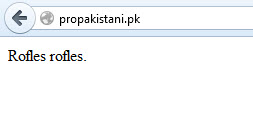 And grabbing away proPakistani's traffic on each click.
Update 2:19 am: Now seems like proPakistani administration have noticed the hack, so they have now replaced the homepage with a simple html file containing text "Rofles rofles", you will hopefully see the website back up again.
Update 3:08 am: ProPakistani.pk is back, it up again and running. Apparently whole website is accessible easily and seems like no data have been lost. So it was as we said just a defacement of site to put the attention of owners towards the security of website. Following is the latest screen shot of up and running website.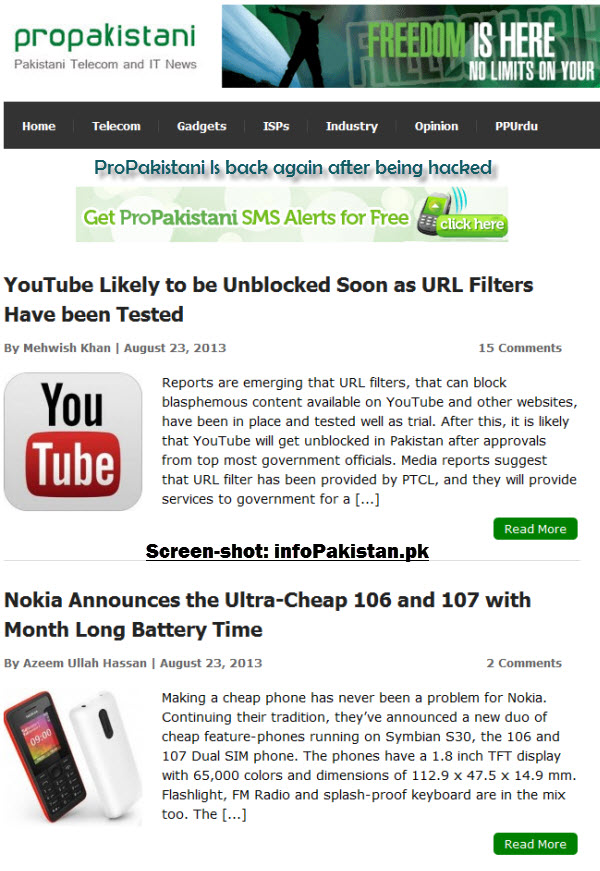 We will keep you updated on this. Do share your opinions via comments below. Do join/Like us on Facebook and twitter from the options on right side of this page to stay informed about the latest.