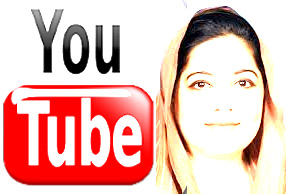 Few days ago we did a post about why and how ban on Youtube is only hurting Pakistanis. Soon after I finished as I was wandering on different Facebook pages, I cam across a story about unbanning youtube in Pakistan. Out of querulousness I done some research on that and whole Internet, I mean most of Pakistan sites and blogs were full of the same story. It was telling that Anusha Rehman, who is Federal Minister of IT and Telecom have hinted that youtube will open very soon in Pakistan.
Story also included the content like Pakistan already have a URL filtering system ready, which will operate via PTCL and is developed million of Dollars. Not only this, the circulating story also included text like it is already tested and will just allow us filtering and banning 4000 URLs. This caught my attention that a Software which cost millions will only filter out 4000 URLs, I was happy that ok at least they are doing something.
But seems like the Federal Minister of IT and Telecom from the new ruling party Pakistan Muslim League (Nawaz) have this habit of making news like our former Interior Minister Rehman Malik. Her statements are also similar as that of what Rehman Malik's have been. On one side Anusha Rehman was warning Google few months back that we will even ban Google, on other side she is giving many statements about unbanning youtube.com from couple of months.
As soon as after Anusha took charge of IT and Telecom Ministry and given this statement about banning Google in Pakistan, I immediately had an idea that a person who does not know the importance of search engine like Google in today's era, does not know any thing about telecom and specially Information Technology (IT). Though like former interior minister Rehman Malik our new IT and Telecom Minister had to face lots of criticism about her statement about banning Google. Also there is much of pressure from people about unbanning the youtube in the country on interior minister.
Despite that pressure seems like our IT and Telecom minister seem to do nothing but just giving some statements which keep people calm and give her some publicity as well so that people might think she is busy. You would have idea that people from this ruling party PML-N have a habit of looking very busy but producing much less, like some politician look very busy in resolving electricity shortage issue but end result is same. Same kind of load shedding is going on. Like statements of Rehman Malik, Anusha have also been coming up with statements like youtube will open soon, we are working on the issue.
Anusha you do not need to look busy, you just have to work on the real issue because I want that people of Pakistan do benefit from services which are available for rest of world. I want that Web Applications developer "Imran Zia" to use youtube video tutorial to learn new technologies, I want that student "Danish" to learn theories of physics via youtube video animations, I want that jobless Hafeez to learn some skill via youtube video tutorials from youtube and I want every Pakistani to get benefit from the services available to the whole world. And if you think, I am making this up, oh no, I am not, I have seen and heard many Pakistani people getting benefited from service like youtube in the past.
Youtube would be our first baby step, next would be paving the way for bringing the PayPal in to support the Pakistani Developers and Freelancers who are bringing in huge bulks of cash daily in Pakistan but have no support at all from government.
Do share your opinion about on this topic via comment section below. Do Like/follow us on Facebook and twitter via options on right side of this page to keep yourself updated with latest ,interesting and informative stuff from Pakistan.