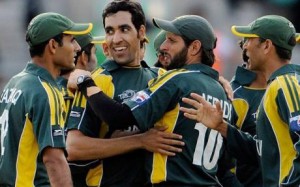 PCB have recently banned all of Pakistan Cricket Team players who in contract with PCB from using social networking websites like Facebook and Twitter. Ban was the result of posts by Zulqurnain Haider to his Facebook page like the post about his retirement and few other posts after he disappeared from a match in Dubai about a month ago gone to London afterwards claiming of threats which he said he received.
No matter what in my opinion Pakistan Cricket board (PCB) in no capacity eligible to add such clauses to the contract with any player as this is open attack on players' freedom of speech. Facebook and Twitter provide people means to communicate and specially for celebrities and Players they are good means for them to get in touch with people, this way they can also better provide their opinions and answer questions of public. May often be forced to give their opinion on controversies about them – e.g. when they are not performing – by their fans on these social networking websites.
Often sayings or opinions of players are twisted and completely change their meaning when they reach the public via print or electronic media. So Facebook and twitter are the good means where they can clarify any faulty communication via any other mediums; but well they can't now after this new of its kind restriction on Pakistani Cricket Players by PCB.
Towards wrapping my opinion I think this decision of PCB is fully unjust and first of its kind in the world, I urge PCB to rethink their decision and urge other writers support Pakistan Cricket team to help restore their freedom of speech.
Subscribe to our email updates, Facebook page and Twitter from side bar on the right to keep yourself informed.