On 25 December major portion of capital city Islamabad the Pakistan Peoples Party (PPP) flags were all over the city but didn't saw even one picture of founder of nation considering 25th of December was birthday of our great leader/founder Muhammad Ali Jinnah. Flags are there to remember a former PPP politician Baynazir Bhutto who was killed 27th of Dec 2007.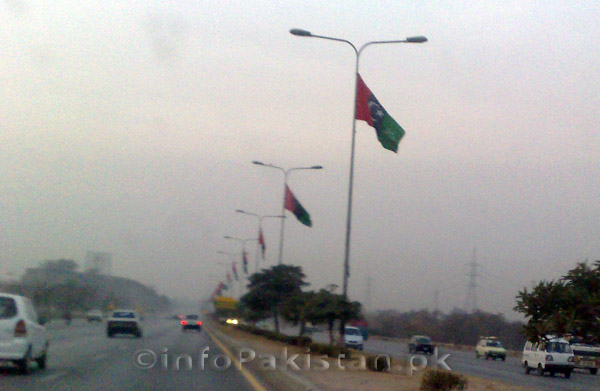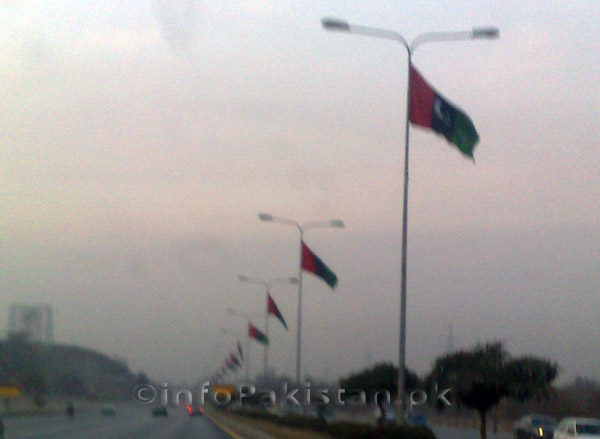 According the Capital Development Authority (CDA) rules any banners or holdings etc can't be hanged out there more than three days in the city of Islamabad, but people in ruling party seems to break these rules by themselves as last year same flags seem out there on roads for moths till they torn up by weather and winds. Similarly this year on Islamabad highway these flags were put up many days earlier and will remain lots more days for sure.
Keeping the flags issue on side they would also have put up some pics of Quaid-e-Azam and his sayings – which are great motivation to Pakistanis as nation – out there but that just didn't happened. Current leadership of country have forgotten the real leaders of country and made some of their own and pic spots in meetings or other events are also taken by these re-created leaders instead of the Founder of nation.
Subscribe via email and Facebook/twitter from sidebar on the right to keep yourself updated.