Akcent is coming to Lahore and will be live in concert on 4th of December. Akcent is Music band based in Romania and have a number of english hit songs, so they are Internationally renowned. Their most recent hits include "Thats My Name" and "Stay with Me".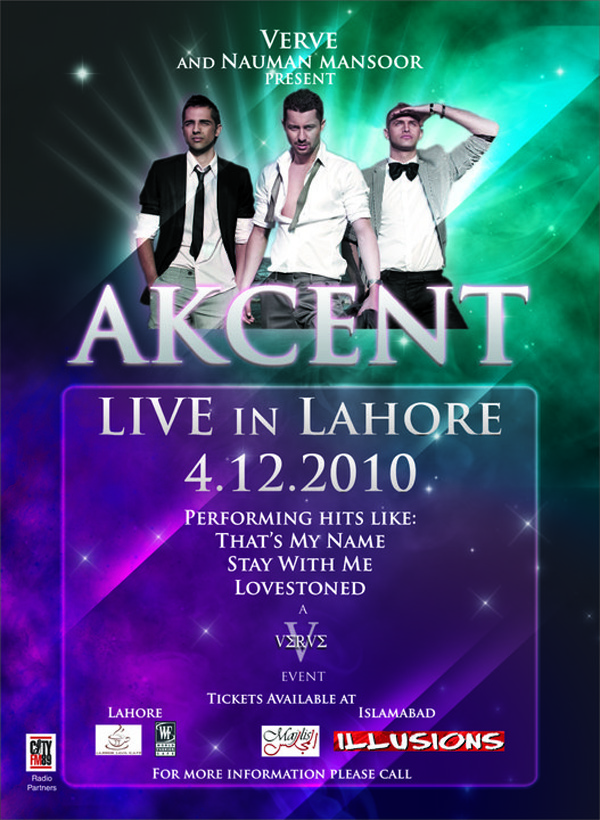 Tickets are available on selected outlets in Lahore and Islamabad, as you can see their logos in official poster above.
UPDATE: Tickets are available at Jammin JAVA & World Fashion Cafe Lahore and Al-Majlis Blue Area & Illusions F7 Markaz (Jinnah super market) Islamabad. According to unconfined but potentially correct sources the ticket price is 3000 for individuals and are  4000 for couples. Another source told that tickets are available on discount price of 2000 for girls.
Do subscribe us via email and join our facebook fan page from side bar on right to keep yourself updated with latest happenings, information and events from Pakistan.