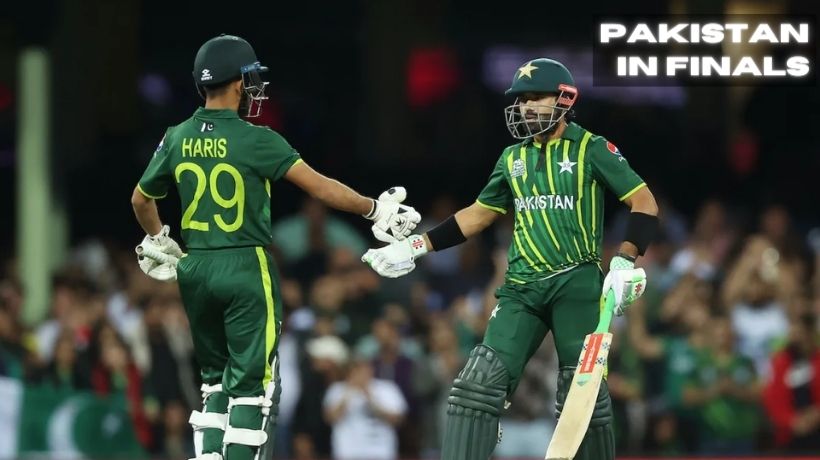 It is nothing new that Pakistan Cricket Team plays with emotions of people of Pakistan. They way they started in T20 World Cup 2022 tournament, specially after first two matches everyone thought Pakistan have no chance anymore in tournament. So this time the journey of team was over very soon. But than some good performance from team coupled with some good luck, things again started looking up for Pakistan. Specially that win of Netherlands against South Africa was key event, after which Pakistan needed to win all its remaining matches to make it Semi Finals.
So it happened and Pakistan reached semifinals. Not just reached they conquered semifinals with a very comfortable one sided game against New Zealand. Everyone who watched the match unanimously said, it was truly a day Pakistan team, New Zealand team did made its effort at times and at times their position seem defendable but than Pakistan struck again and again to show the grip on the game.
New Zealand while batting first did not managed to start well, after first 10 overs, they did not had a good score on board but on the end of 20 overs they had scored 152 runs, which according to them was defendable. Their best scorers were Kane Williamson (46) and Daryl Mitchell (53). From Pakistan side wicket taking bowlers were Saheeh Shah Afridi (2 Wickets for 24 runs) and Muhammad Nawaz (1 wicket for 24 runs). And there was a run out by Shadab Khan.
From Pakistan side best scorers were Muhammad Rizwan (57 runs on 43 balls) and Babar Azam (53 runs on 42 balls). Haris Sohail also played his part by scoring 30 runs on 26 balls. From New Zealand side Trent Boult took two wickets for 33 runs and Mitchell Santner took 1 for 26 runs, both bowlers bowled 4 overs.
This way Pakistan we able to achieve the target of 153 runs in just 19.1 overs with the loss of three wickets with 5 balls remaining in the match. New Zealand also tried but were not able to give their best. It was just not their day, Pakistani boys on other hand emerged victorious by giving their best in all departments.
Pakistan is already through to the final, which will be played on Melbourne Cricket Ground, Melbourne on 13th of November. The opponent of Pakistan Cricket Team will be decided after the second semi-final which is being played tomorrow on 10th of November between India and England. So soon enough we'll know, who will meet Pakistan in T20 World Cup final.