Today Muhammad Hafeez have announced that he is resigning from the T20 captaincy and other managerial positions he hold at PCB. So Hafeez who was Captain of Pakistan Twenty 20, vice captain of ODI and Test Matches, have resigned from all three positions. Decision is came in acknowledgement of his own real bad performance as captain and as individual player in result of which Pakistan was knocked out of Twenty 20 World Cup cricket tournament 2014.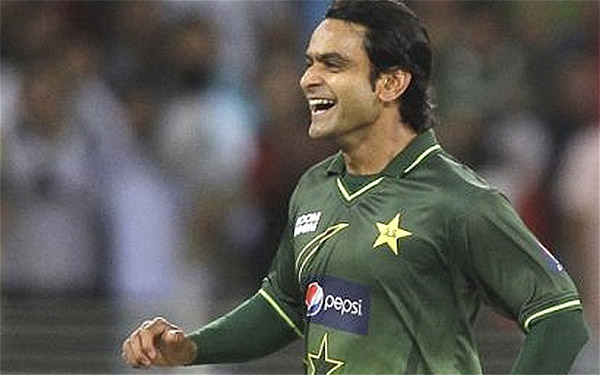 In the prize distribution ceremony of the "Do or Die" match against West Indies, which Pakistan lost due to Hafeez's just 19 runs on 37 balls played, Hafeez seem to apologizing from Public from Pakistan team's side not his own. Similarly later on after arriving at Pakistani Airport, talking to media he had told that he is holding the captaincy Twenty 20 and vice captaincy of other formats. But later on as he attended the meetings with PCB top management, he realized that he is anyway being fired from captaincy, he have opted the approach of resigning before being fired officially to save himself from any further embarrassment.
Despite resigning from the captaincy, Hafeez have told the media that he will still keep playing from Pakistani side in all formats of cricket as long as he is given the place in Cricket team.
Share your comments, suggestions and opinions via comments below. Do Like us on Facebook and Follow us on twitter to stay updated with latest from Pakistan.