Street Children World Cup (SCWC) is played between the most unprivileged youngsters of a number of countries. The cup is being held in Brazil this year and its being played between 19 nations including Pakistan. Cup involve 10 days of Football, Art competitions, sightseeing tours and workshops for those unprivileged youngsters.
Pakistani football team which was sent to participate in SCWC is doing very well. They have beaten India plane 13-0, also beaten Kenya 2-0. They have now beaten Philippians and made it to semi-finals of football.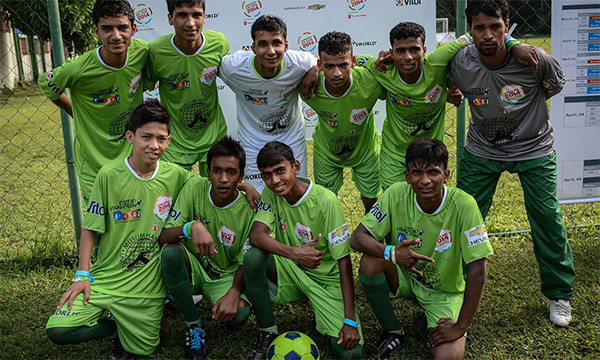 Pakistani children who are participating, are sponsored by Unicef, Azad Foundation and British Council, so that they can participate into the Cup. They also made all arrangements to send Pakistani team out to Brazil to participate in the Cup. Cup was first started in 2010 and teams from only 8 countries had participated, this year this number reached to 19.
Pakistanis are very talented, specially those street kids, who are not given enough opportunities to go for basic education or live a normal life like other kids like them. These normally end up involved by child labor by force or by choice, some others get spoiled into professions like buggery and some indulge in criminal activities. But all this not because of they are dull minded but only because they are unprivileged and can't live normal life like other kids of their age. If given opportunities they can do wonders just like other kids of country who are privileged enough.
Share your thoughts and opinions via comments below. Do Like us on Facebook and follow on twitter from options on right side of this page, this way you will be able to stay updated with latest information from Pakistan.