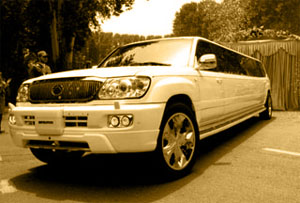 Government of Punjab just announced the waiver of luxury tax which was applicable to imported cars category of 2000 cc and above. For 2000 cc to 3000 cc vehicles this was two hundred thousand rupees and for more than 3000 cc vehicles this was three hundred thousand rupees.
This was the extra amount which had to be paid at the time of vehicle registration after the amounts spent on other taxes and custom duties etc. This tax was not there for long for the imported vehicles, this was made applicable just a year or so back and now suddenly waived.
Interestingly the year before the tax was made applicable 1250 vehicles were registered in luxury cars category but after the tax was applied only 13 vehicles were registered as luxury cars next year. However the tax amount which is 200 to 300 thousand rupees is nothing as compared to the price of these imported cars. Did people stopped imported these vehicles during this period, no it couldn't be, there must be another inside story to this mysterious sudden fall in the number of vehicles registered during this period.
In last few months Punjab government was running the active campaigns in order to this tax from any defaulters owning this category luxury cars. A deadline for such a campaign was set as 30th June, but this sudden withdrawal before even 30th June is not understandable.
Another noticeable thing is that tax was just here for a year or so, so any one who purchased one such vehicle before or after that will not have to pay this one but a little minority seem to pay this. The question is when such policies are made and put up they must be there for a while otherwise this would be injustice to some. In this case the ones who had to pay this in that small period of time.