Recently according to a news report a different load shedding schedule for CNG filling Pumps in Islamabad, Rawalpindi and Potohar region was announced but seems like they have just altered only one to two days for now.
According to this current schedule, CNG Stations are closed for four days each week and only open for three days per week. So all CNG stations are opening for three days which are Tuesday, Wednesday and Thursday. CNG Stations remain close for four days in each week which are Friday, Saturday, Sunday and Monday.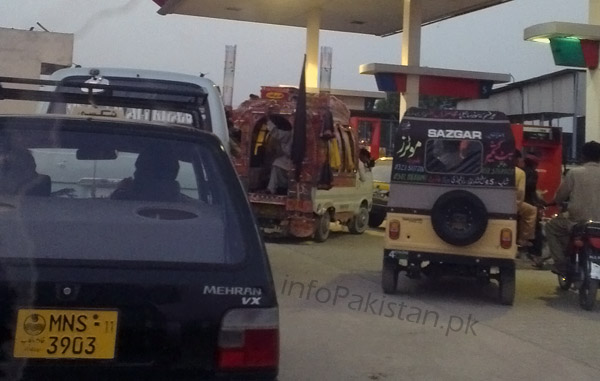 CNG Association of Pakistan, Sui Northern Gas Pipe Lines Limited (SNGPL) and the Oil and Gas Regulatory Authority (OGRA) have been making rapid changes to CNG load shedding schedules lately and it is difficult for people to keep up with latest one.
However, the days mentioned above are ground realities about the most recent schedule. So keep mind you will only get the gas only on Tuesday, Wednesday and Thursday, if you reside in Potohar region. Let us remind you that Potohar Region consists of Islamabad, Rawalpindi, Attock, Wah, Taxila, Jehlam, Chakwal and all adjacent area of these mentioned cities of Pakistan.
For your opinions do comment below. Join us on Facebook and twitter using the options on right side of this page, rest assured, we will keep you updated with the latest.