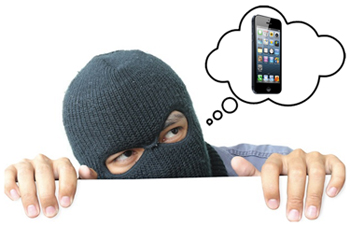 If someone have snatched or stolen your phone in Pakistan, well you can report the robbery or theft your mobile phone to Pakistan Telecommunication Authority (PTA). This way phone would be blocked and thief would not be able to sell it further. Also, some investigations will also be launched, so you also have slight chance of getting your phone back. In case you get your cell phone back, it would be unblocked so you can use if freely.
Before going on to the procedure lets see what we need in order to report theft, in case our phone is stolen.
IMEI of cell phone  – This is sometimes available on box of your phone, also you can get it by press *#06# from your phone. So whenever you purchase a new phone, run this code on your phone and save it with you so you can use it in case your phone is stolen or something. For people who already lost their phone, only option is to search for IMEI code on box or any papers/manuals inside box of phone.
Cell Phone Number – Next obviously you will need to provide the phone number of SIM you have been using with that phone, so phone could be tracked. But remember in order to file the complaint the SIM should be issued in your name.
Other Info – In addition to above two items you will also need to provide your Name, National ID Card Number (NIC), your Address and a Contact Number for further contact.
So here is how you would report robbery of your phone
Call Police (15): Very first step you have to follow is to call police at their number 15 after your phone have been stolen or snatched.
Call PTA: Then you need to call PTA  at their toll free number 0800-256 25 to report your loss along with all the info we have mentioned above. For any questions etc you can also email PTA at imei@pta.gov.pk, but for complaints its effective to use their toll free number, which is mentioned above.
Call Citizen Police Liaison Committee (CPLC): Next call CPLC at 021-35662222 to report theft. Also their fax number is 021-35683336 and their web address is www.cplc.org.pk. They also have web form which you could use to complaint, its here.
After following the above three steps you are now done with the complaint and hope for the best. Even if you don't get your cell phone back, one thing for sure, the snatcher would not be able to use or sell your phone to anyone else. Above written complaint procedure may be bit lengthy and can take your 20 to 30 minutes but its worth following. As you have some chances of getting your phone back, if not, the thief would not be able to use or sell it. Its in fact our responsibility to follow such procedures in events of theft or robbery, it would help lowering the crime rate.
One more thing, if you are going to purchase a used phone, you can make sure that its not stolen by entering the IMEI of phone, to this IMEI search form provided by PTA. Remember, you can get IMEI number of any cell phone by press the code *#06# from that phone. This online database of stolen IMEI is bit out dated at the moment but I am sure it is updated every few months. Currently it is showing that it was updated about four months ago in March 2013.
Do share your opinions and experiences in comments section below. Do like our Facebook page and follow us on twitter, all from the options on right side of this page. Rest assured, we will bring you more information which is useful.