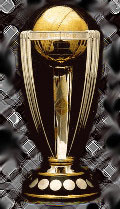 India qualified to the final on 3oth march by winning from Pakistan and Sri Lanka made it to the final by winning from England a day before. Now a good contest between these two teams is expected tomorrow 2nd April 2o11. As both teams are from Asia so it will ensure the world cup this time remains in Asia. India also qualified to finals after having a good fight with Pakistan and finally making it to the biggest match of em all.
While the other teams of world convincing themselves to move on with the life, India and Srilanka have just one job to do. Also for finals there is no favorite, both teams are capable to do this, so anyone may be victories in the game. For Pakistan like most of other teams the world cup is already over, so for the people, the ones who were always talking cricket for last month are now avoiding to discuss on the topic.
For Pakistanis the interest in final will not be much but still many people are hoping to see a good contest in the finals. For some it would be better if Sri Lanka wins the match but some are just hoping to see the good cricket in coming world cup Final match.
Subscribe to our Facebook/Twitter pages as well as email updates from right side of this page.