Pakistan tehreek-e-insaaf's chairman, Imran khan is all set to mark his presence in this upcoming election. The founder has decided to take part in elections from NA-243 and will be contesting from other NA seats also, reveals Asad omer. He will be participating from four to five other locations across the country, he added.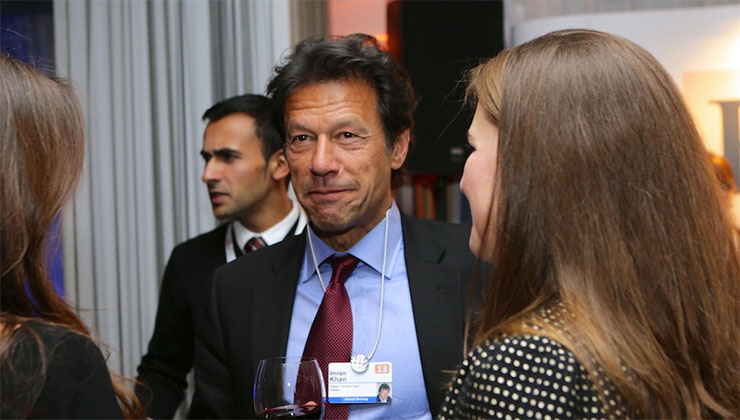 It would be the first time Imran khan has decided himself to take part in elections from any of the NA seat from Karachi. However he has huge political affiliance in Karachi which people of metropolitan proved by casting 0.95 million vote to the chairperson's elected candidates.  The only party which meted head to head against MQM in the city and this time they are expecting even major turn outs.
Karachi has become a expected land of fortune in this election after the subtraction of Altaf Hussain from MQM. The party (MQM) is divided now in several groups like Azizabad and bahadurabad groups. So, it will be difficult for the people of Karachi to whom they should go with. Both of the groups are claiming to have same narrative as the party previously have had, it would definitely be a difficult decision for karachites to stand with one of them.
Considering all of these happenings and dispute between the co-workers regarding the leadership of the party, many political parties have decided to avail this spontaneous fortune. Accordingly Imran khan is the markedly considered to hit Six on this free hit ball, where on the other side Bilawal Bhutto has also filed his nomination papers from NA-246. Bilawal's sister Aseefa Bhutto and father Asif ali zardari will also contest from the seats in Karachi. Social activist and lawyer Jibran Nasir has also decided to take part as an independent candidate.
This Article was written by Staff Member: Mahad Gujjar