Today once again billions of football fans in world will witness the start of another most epic even in sports history, which is FIFA World Cup. There is no other sport in world which have this many fan following in the world. Football World Cup happens after every 4 years, under the super vision of 'International Association of Football', formally called 'The Fédération Internationale de Football Association' (FIFA).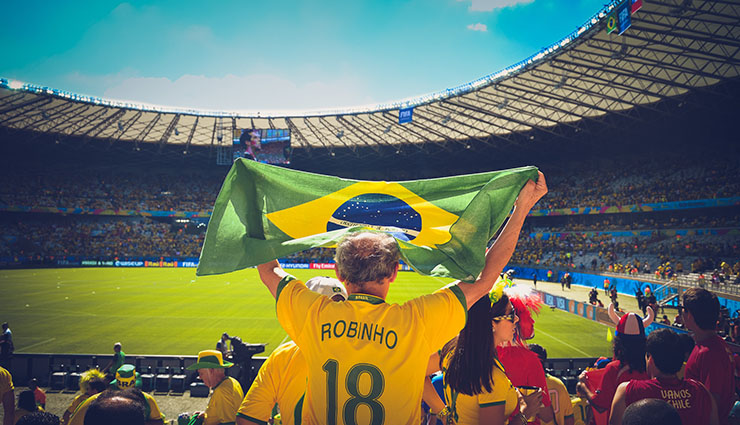 The first official game of FIFA World Cup 2018 will be played between the host nation Russia and Saudi Arabia. The match will start on 8 PM Pakistan time. For FIFA World Cups its been tradition that, tournament starts with host country playing in first match always.
There will be total 64 Matches in the whole tournament. Total 32 teams are Part of the tournament. First of all there is a group stage, so teams are divided into 8 groups of 4 teams each. Group stage is comprised of 24 matches, after which we will be left with teams of 16 countries instead of total 32, along with which tournament started.
Next is round of 16, which is comprised of 8 formal matches and one for the third place. Now winning teams will land into the Quarter Finals. From this point you can guess that there will be two semi finals and a final match.
First Semi Final match will be played on 10th of July 11 PM Pakistan time, Second Semi Final will be played on 11th of July 11PM Pakistan time. There will be Play Off match between losing teams of both semifinal, to be played on 7PM Pakistan Time on 14th of July. This match will decide the team which took the third place in FIFA World Cup 2018.
Final match of FIFA World Cup 2018 will be played on 15th of July on 8PM Pakistan time. This will mark the end to the tournament and will put fans to the rest for next four years. As there is no other FIFA tournament which is as exciting as FIFA World Cup, which happens after every four Years.
One thing which is important to mention here is, Pakistan football team is nowhere to be seen on International Football Ranking, which is very unfortunate fact. Our government need to streamline the football facilities and need to fix/create a working football regulatory authority, which could show some progress like our Cricket Board is doing. Rest assured we do not lack the talent or willingness to play in any way, its just all nightmare scenario on the managerial level.