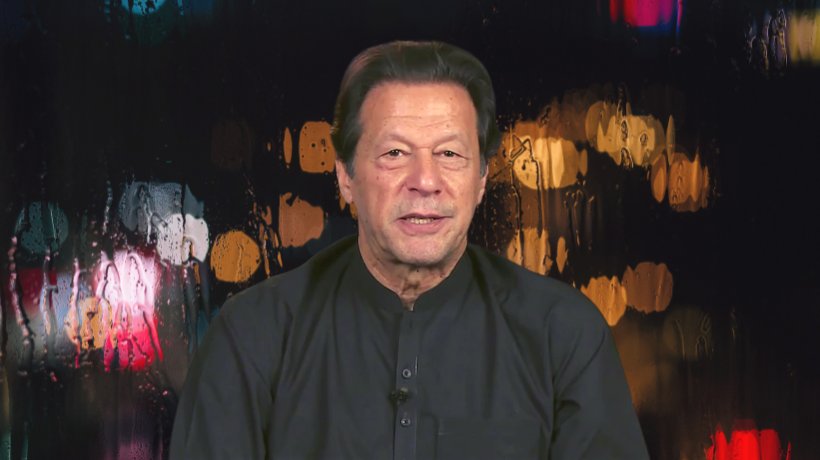 Today Imran Khan held a press conference along with Azam Swati after his release. In press conference along with condemning the torture of Azam Swati by state institutions, Khan also announced that now long march is not much far away. This has been kept referred as 'final call' since last several days and is much awaited. He in fact announced that he will announce the date of long march on Friday 28 October 2022, later though he also mentioned that he may announce the long march date one day earlier on Thursday. But the mainly he focused on Friday the 28th as the announcement date for the long march.
Later on a journalist asked him that why he has been hesitant to announce the date, do he want to avoid the bloodshed and wants to resolve the situation via dailog. In response Imran Khan said, his long march will be peaceful, he does not intend to do anything contradictory to the constitution of Pakistan. He even later on even gone on to say, he wants to do a march so peaceful that people will enjoy it. Even families will join the march and enjoy the whole gathering.
Another journalist asked that is Pakistan Tehreek-e-Insaf (PTI) in talks with other political parties with any back door communications, specially the people in power. Khan said, political parties mostly remain in communication using backdoor channels, this is nothing new but he does not see any positive outcome coming from that side right now.
The main demand of PTI right now is, that Pakistan Democratic Movement (PDM) led government must go into early elections. As they are just alliance of parties which were in minority in parliament and took over the power by completing the number by coming together. If you see each party of alliance at its own, they have seats nowhere near of what you need to form the government. Also this is not alliance of few parties, right now the alliance have thirteen to fourteen parties.
Also as PTI insists, this alliance formed as result of intervention by foreign powers, artificially bringing together the thirteen to fourteen parties to oust Imran Khan. Same is the reason that Khan and members of his party keep referring the current people in power as imported regime.
Election Commission of Pakistan disqualified Imran Khan
Also recently, Election Commission of Pakistan (ECP) have disqualified Imran Khan in Tosha Khana reference and also announced that he cannot hold any public office for now. They also gone on declare Imran Khan's National Assembly seat as vacant. This have heated the political environment even more, people are insisting that there are lots of cases of other parties pending as well but ECP is somehow only deciding the cases of PTI. Specially the foreign funding audits of Pakistan Peoples Party (PPP) and Pakistan Muslim League Nawaz (PMLN) are referred here.
PTI is of opinion that ECP is showing haste in making decisions and some of decision they even do not have the power to make. Khan also mentioned in press conference that the election commissioner himself do not have the will to make these decisions, there are some other people too behind these decisions he is making.
Imran Khan challenged decision of his disqualification in IHC
Soon after the decision of disqualification yesterday by ECP, today Imran Khan have challenged the decision in Islamabad High Court (IHC) via his attorney. It has been appealed that decision is malafide, as it was made in haste and contains actions which are out of jurisdiction of ECP. As the full written decision has not been released by ECP, it has been been appealed to IHC that they should not only suspend the decision but also stop ECP on further proceedings until this is being contented elsewhere.