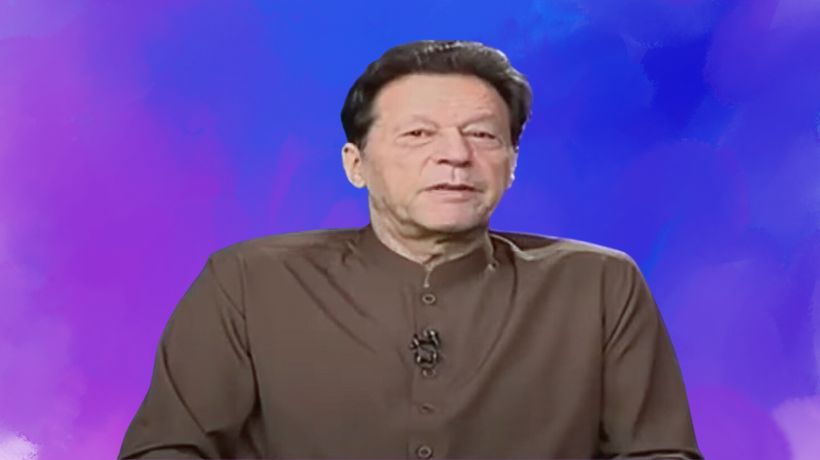 Imran Khan while talking to Maria Memon, an Ary News anchor, in an interview, said that after three months, the caretaker setup becomes illegitimate. He also said that the current caretaker setup in Punjab, which is headed by mohsin Naqvi, is biased. They have already attacked his house and more.
According to Imran Khan, Govt is making all efforts to delay the Punjab and KPK elections, despite no room for it in the constitution. Also he added that, as the Punjab caretaker setup has almost completed their 90 days tenure, a new caretaker setup must be brought, a caretaker govt, which is fair to all and not biased.
In reply to another question about distribution process of party tickets for Punjab seats, Imran Khan said that the distribution of tickets is complete, he is just listening to appeals on some seats. However, Pakistan Tehreek-e-Insaf (PTI) aims to complete the process very soon and considering the date of May 14, 2023 (which was given by supreme court) as final.
Imran Khan also added that he have given the mandate of dialog with PDM or other parties to Shah Mehmood Qureshi in case some other party tries to initiate the dialog. However, no one have tried to initiate the dailog with PTI yet, despite the directions of Supreme Court.
According to Imran Khan, PTI will surely be part of a dialog but it cannot be open-ended without govt taking few steps first. For example, if govt still delays the elections to take the Punjab elections to October or beyond, there will be no dialog. However, if the govt brings the general elections to an earlier date like June etc, than a slight delay in Punjab elections may be negotiable with dialogs.
Supreme Court of Pakistan had earlier given the May 14 as new date for Punjab elections and had instructed the State Bank of Pakistan (SBP) to release funds to Election Commission of Pakistan (ECP) for elections. However, by using its powers, central govt have stopped the State Bank from releasing the funds to ECP. Also, defense ministry told the ECP, that they cannot provide any manpower for elections before October 2023.
According to Imran Khan, the Pakistan Muslim League Nawaz (PMLN) was unable to handle the economic challenges and also the inflation is through the roof. For this reason, they are unable to face the people, so they are making all the efforts to delay the elections.
If you are interested, you can watch the interview video, which is embedded on this page below.