Previously CNG association of Pakistan had changed the CNG Load Shedding schedule in start of September but the have done it again recently. Recently a new schedule of load shedding was announced by Sui Northern Gas Pipelines Limited (SNGPL) and CNG association of Pakistan for Potohar region which includes the cities Islamabad, Rawalpindi, Attock, Wah, Jehlam, Chakwal and all areas around these cities.
According to the newly announced schedule the CNG stations will be closed on Sunday, Monday and Tuesday. However, CNG will be available to the public on Wednesday, Thursday, Friday and Saturday. Due to this sudden change lots of Vehicle owners and Motorists were unable to get CNG fuel last week on Monday, however it was available on Tuesday.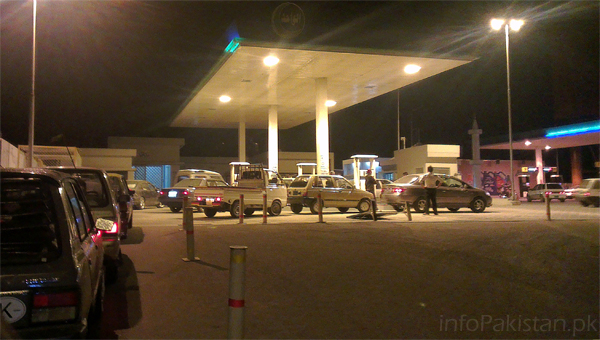 Due to these sudden changes without any announcement, the CNG filling stations owners were also in confusion and everyone was telling his own version of load shedding days. However, their is good chance that this week the things will settle down according to new schedule.
These sudden changes to CNG schedule without informing people must not be done, as they bring bigger irony for motorists with unavailability of fuel in days when transition is happening. However, what we liked about the new schedule is availability of fuel over the weekend. As previously, CNG was not available on Saturday, so it was great pain for people who used to go out of city or people who like to hang out on Saturday.
Lets hope that CNG filling stations owners stick to the newly announced schedule and don't increase problems for people of Pakistan. Its merit mentioning here, that last week few CNG stations were also on strike due to some reasons about availability of Natural Gas from SNGPL, good news is that, this strike also over and all filling stations are now open for business.
Please, do share your opinions and experiences about availability of Gas near you by commenting below. Also Do like/Follow us on Facebook and twitter from the options on right side of this page, to stay informed and updated about info from Pakistan which could be useful for you.