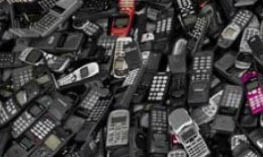 If you had a phone that is stolen by someone or its lost and you want to report it so it gets blocked on all GSM Networks in Pakistan, use the following method.
Step 1. Get the Information together
Following are number of things you will need to get your phone blocked.
1. IMEI Number
IMEI Number is a unique number that is assigned to each cell phone, it uniquely identify a single phone as for each manufactured phone ever its different. You will get this number on packing of you phone. For each new phone you purchase you can check its IMEI by using *#06#. It is recommended to use this method for your phone, get the IMEI and save it with you so if your phone gets lost, you can use it to report and get your phone blocked. Or otherwise as I said the packing box of phone will have this number on it.
2.  Cell Phone Number – It is just the number which people use to call you, this number must have been used with that mobile, also make sure your SIM is registered on your name.
3. Name
4. National ID Card Number (NIC)
5. Address and Contact Number
Step 2. Report about the Phone
After you have got all above information together now you have to report about your stolen or lost cell phone. You have following choices for this,
– Call Police at 15
– Call PTA (Pakistan Telecom Authority) at their toll Free Number 0800 – 25625
– Call CPLC (Citizen Police Liaison Committee) on 021-5682222 or FAX them at 021-5683336
– Complain at imei@pta.gov.pk
Use any of these choices above to complain and you will be guided further if you need to do anything else. After the process is completed the phone will be blocked so that the thief can't use or sell it. In the process if by any means you get back your cell phone, it can be unblocked easily by providing the same information.
Over the past increasing number of phone snatching and stealing cases have been reported, if in case some way your phone gets snatched or stolen, do report this using the process explained above so that the thief can't get much out of this theft.
Subscribe to our Facebook, twitter pages and update emails from left side of this page to keep yourself updated with useful and latest information.