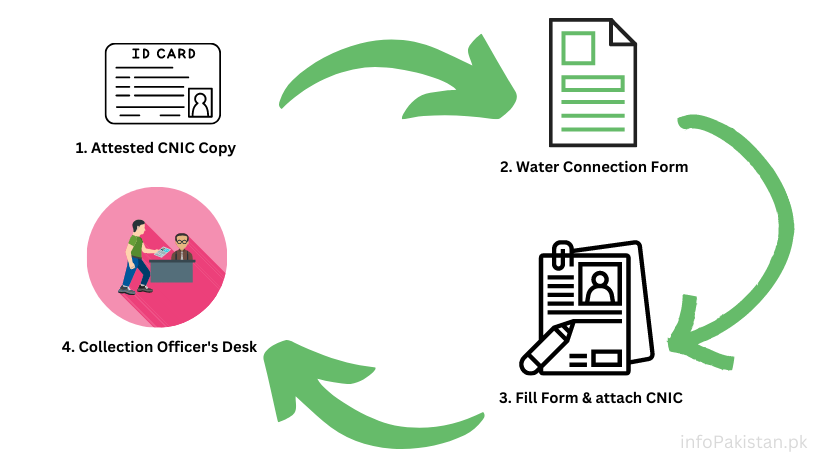 If you live in any cantonment or cantt area in Pakistan, the procedure to get a water connection is same in cantt areas across the country. If you are living in a cantonment or cantt area of Pakistan and want a water connection for your house or property, you have landed on correct place. The details of required documents and steps for getting water connection are as follows.
Documents you will require are
Attested copy of your CNIC (National ID Card)
Water Connection Application Form
Steps are as follows
Visit your nearest cantonment board office along with Attested Copy of CNIC
Get Water Connection Application Form from office the you visited
Fill the water connection application form
Attach attested CNIC Copy with filled form
Submit the Application Form and attached documents at application collection officer's desk
Details of cantonment board water connection application procedure above are shared with you based on most authentic source, which is water connection method shared by cantonment boards' official mobile application. However, if you think something is missed or you find some more details while going through the process, do share them with us and the future audience by commenting below. We might also update the main post based on the additional information that you will share.