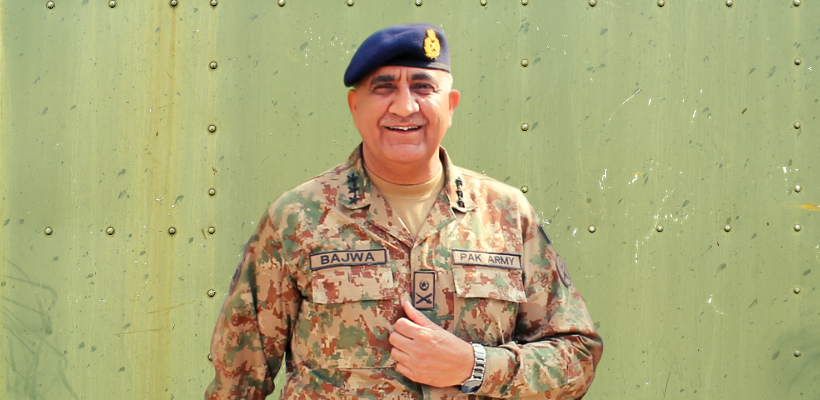 Pakistan Tehreek-e-Insaaf (PTI) chairman Imran Khan have an opinion that a government with proper mandate should decide who will be next Chief of Army Staff (COAS). According to him, elections should be held as soon as possible and whoever is elected by people of Pakistan, should have right to make important decisions of the country. For this he also proposed that even if for this General Qamar Javed Bajwa have to be give some kind of temporary extension, he should be given that and he should remain in office until next elected govt gets chance to decide this important matter.
However, General Bajwa, while addressing an event at Pakistan Embassy in Washington USA, said that he will leave the office as soon as his term ends, also adding that military have distanced itself from politics and wants to keep that distance intact.
However, current government on other hand, which is comprised of lots of parties, being headed by Pakistan Muslim League Nawaz (PMLN), is silent on this matter. They have not said anything about it, also have not given any indication that when the decision will be made.
For Imran Khan it is matter of principle, he believes, the current government which is mashup of different parties, without a clear mandate from people of Pakistan, does not hold the justification to make important decisions. So according to him, best solution to the problem is early elections and then the one who comes in with clear mandate, makes all the important decisions.