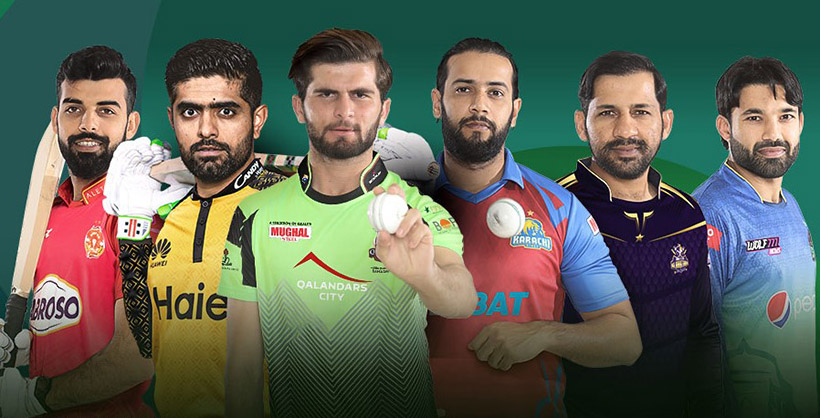 Pakistan Super League (PSL) season for 2023 is underway right now. This is the eighth season of PSL. Over the years Pakistan's own cricket league, PSL, have become very popular among Pakistani cricket fans as well as in the international audience. This time in 2023, Pakistan Cricket Board (PCB) have made arrangements, so that the PSL tickets can be bought online.
PCB have collaborated with the renounced Pakistani website bookme.pk to bring you the ability to buy the PSL 2023 tickets online. The tickets can be bought exactly on pcb.bookme.pk. At any given time the tickets of next six matches remain available on bookme.pk website. You have full freedom to choose an enclosure first, then you can choose the seat numbers as well, on which you would like to sit.
After you have chosen the enclosure and the seats, you will need to fill in, the information of all people for whom you are buying tickets. Later on, you can make payout while you checkout. Your seats are only confirmed after you make the payment.
The ticket prices start from 650 or less and for the most enclosures it remains under 3000 including VIP enclosures. However, there are VVIP enclosures for which the ticket price may go to 12000 or even 15000 and beyond for the initial matches. Prices of these tickets may even go up and the tournament goes forward towards conclusion.
Also there are terms which apply to e-tickets, the tickets you buy via pcb.bookme.pk. These terms are as follows on the time of writing of this post.
E-tickets will be allowed to enter the stadium to watch the match.
Each ticket can only be purchased against a unique ID/Passport/B-Form.
Tickets can only be purchased using the ID/Passport/B-Form of individuals coming to watch the match.
At the time of entry for the match, it is compulsory to bring your ID with which your ticket was purchased.
Ticket PICTURES/IMAGES will not be considered valid and thus, will not be permitted to enter.
Do not transfer or share your ticket with anyone as only individuals who have their ID/Passport/B-Form used to purchase the tickets will be allowed to enter the stadium.
Ticket validation will be done when you arrive for the match.

TErms for PSL 8 Tickets bought online via bookme.pk
Pakistan Super League (PSL) for the year 2023, the Season 8, have already started on Feb 13, 2023. If you are interested to get yourself in on the action, see the schedule for PSL 8 here.