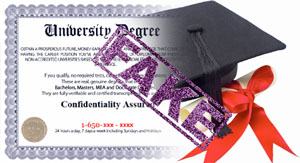 Just the government of Pakistan People Party (PPP) is gone and care taker government took over. The winds of change are already blowing. Lots of efforts are being made from Pakistani Supreme court, High courts (Provincial courts), Election Commission of Pakistan(ECP) and Higher Eduction Commission (HEC) to make sure that Pakistan General Elections 2013 are free and fair. HEC is in process of verifying the degrees of former parliamentarians. They have already cleared some degrees and proved some of them as fake, which resulted in imprisonment of Ex Parliamentarians.
Recently, HEC issued a notice to former parliamentarians about getting their degrees verified till at most 5th of April. This notice reads as follows.
Public Notice for Ex-Parliamentarians for Degree Attestation

In pursuance of Supreme Court Judgement dated 1st April 2013, all those Ex-Parliamentarians (MNAs/Senitors/MPAs) who have not yet verified through HEC are requested to have them verified before April 5, 2013 by providing original degrees, original SSC/HSSC or equivalent certificate and copy of National Identity Card.

All HEC regional centers (Quetta, Karachi, Lahore, Peshawar) and Head Office Islamabad will remain open till midnight in this regard.

Director General (A & A), Higher Education Commission, Islamabad.
Now following are the copies of press releases by HEC in this regard.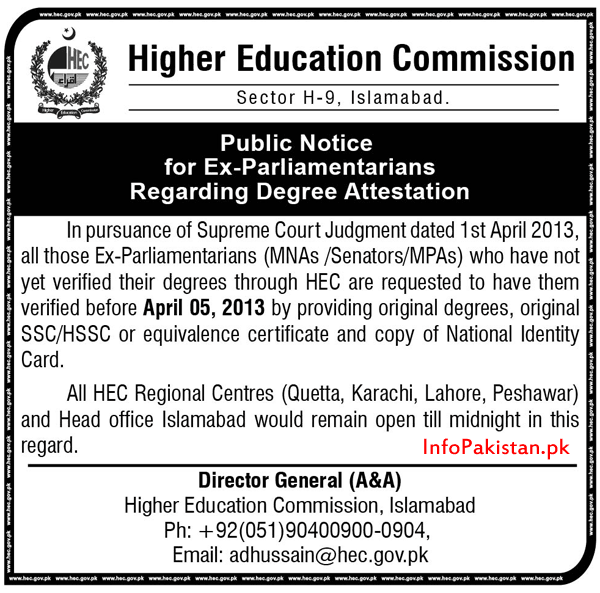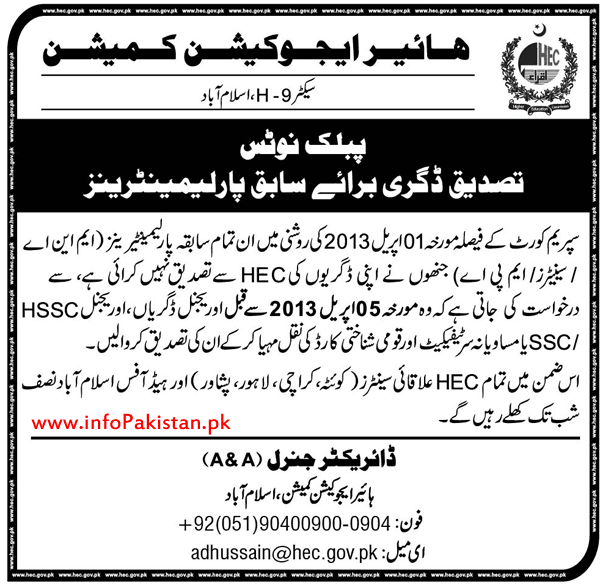 Do share your opinions via comments below. Do follow us on Facebook and twitter to keep yourself updated about happenings in Pakistan.