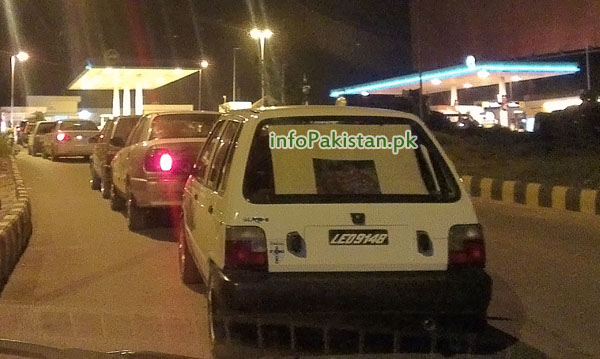 As winters are long gone and we are well into the summer season. Which means the house hold demand of Natural Gas is at its lowest. On other hand CNG (Compressed Natural Gas) load management plan which was introduced in peak season is still applicable without any change. CNG which is environment friendly and is much cheaper than Petrol (Gasoline) and Diesel, and also is preference of most of vehicle owners in Pakistan.
But unfortunately due to the wrong policies of previous government, the whole future availability of CNG is in jeopardy. Even right now CNG is available to people of Pakistan only for four days in a week and despite the fact that the peak season of Natural Gas usage is gone and now pressures of Natural Gas are back high in burners of peoples' kitchen even on days when gas is available for Vehicles still the care taker government is not opening it for vehicle owners on remaining 3 days.
CNG load shedding schedule In region comprised of Islamabad, Rawalpindi, Attock, Taxila, Wah and Chakwal is that CNG is opened from Monday Morning to Wednesday. Then its not available on Thursday, Friday and Saturday, so these are the off days.
Pakistan Peoples Party (PPP) during these previous five years in government, have done the most of damage to the CNG sector. As care taker government took over, irony still continuous. But one can understand, the Zardari who is chairperson of PPP is still president of country as very head for elections for the Parliament Members and Prime minister.
There is a hope now and that only belongs to the times coming after 11 May, 2013. That is also if people of Pakistan decide to go out on 11 May and vote the right person, some new face on that 11 May, 2013.
May Allah bless Pakistan and put an end to problems of people of Pakistan.
Do share your opinion via comments below. Follow us on Facebook and Twitter to keep yourself informed about happenings in Pakistan.