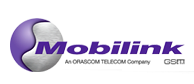 On Sunday a fire broke out in Mobilink's MSC (Mobile Switching Center) in Islamabad and soon the entire north region including Islamabad, Rawalpindi, Peshawar and surrounding areas Mobilink subscribers experienced a total blackout when suddenly no signal bars on cell phone of Mobilink subscribers in these areas. As many of us know, Mobilink is the leading cell phone operator of Pakistan and most trusted as well because of their good quality and uninterrupted service. However last few months have not been very well for Mobilink, fire and such incidents happened on about three places. Most damaging one was Sunday's incident which took millions of subscribers down for tens of hours.
Mobilink also owns LinkDotNet, which is an ISP, as Mobilink shares its infrastructure between ISP and its cell phone operator setup wherever possible, so on Sunday onwards the LinkDotNet Internet services were also down. Mobilink and LinkDotNet services gone down about after noon Sunday and for some they were available back about afternoon Monday.
So it was long about 24 hour interruption in services. This is however surprising that leading cell phone operator which claims to have over 13 million subscribers does not have an effect disaster management plan and a simple fire can take their services down for long hours for several hundreds of thousands of customers. I hope they must have learned much from these few experiences and will have some better disaster management plan in the future. They must also consider making service provision a fail safe.
Accidents do happen but its important that how much some one or some organization is prepared to handle a potential catastrophic it is real important for businesses in this rapidly changing market, specially for organization which charges their customers more because of their good quality of  services and their entire customer base is with them only due to their good quality uninterrupted services.
Problem indeed affected and upset masses over country but good news is that all over the country problems are solved. They have also issued a note about recent interruption of their services on their website which claims that all problems have been resolved. Following is a screen shot of the note on their website.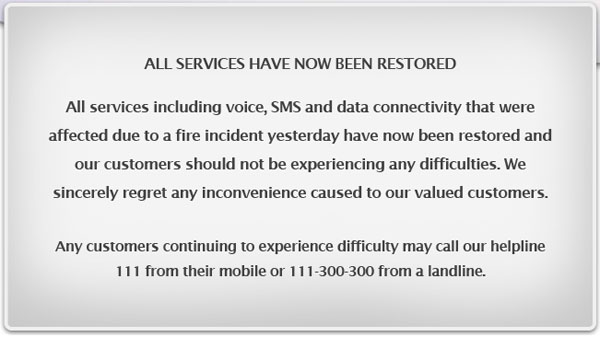 Subscribe to our Facebook, twitter and posts via email to keep yourself updated. You can do it all from sidebar on right side of this page.