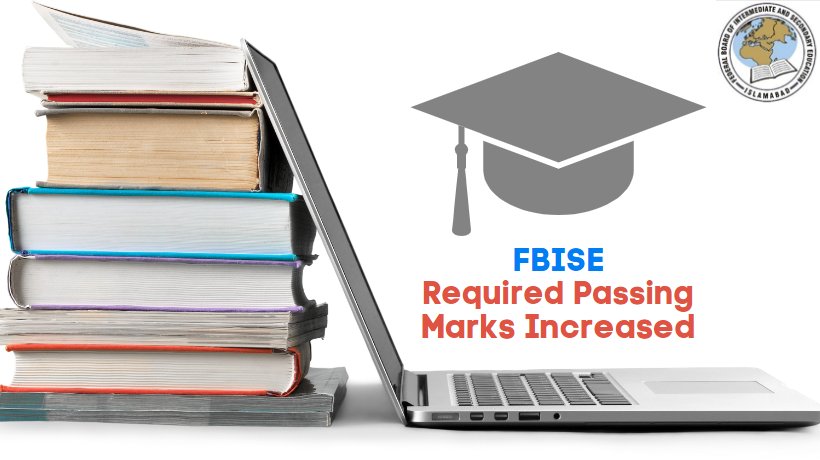 This is not a most recent change, however, many of you may be unaware of the fact that back in the January 2023 Federal board had notified a change in the passing marks for Matric (SSC) and Intermediate (HSSC) exams. According to the notified change, in all subjects, students will need to get 40% marks to pass the subject, instead of previous 33% marks, which were enough to pass a subject.
Notification by Federal Board of Intermediate and Secondary Education (FBISE) included a simple one line of text which is as follows.
It is notified for information of all concerned that FBISE has increased the pass percentage from 33% to 40% at SSC and HSSC levels.

Notification from FBISE dated Jan 25, 2023
If you are interested in viewing the notification itself, see the following image, below on this page.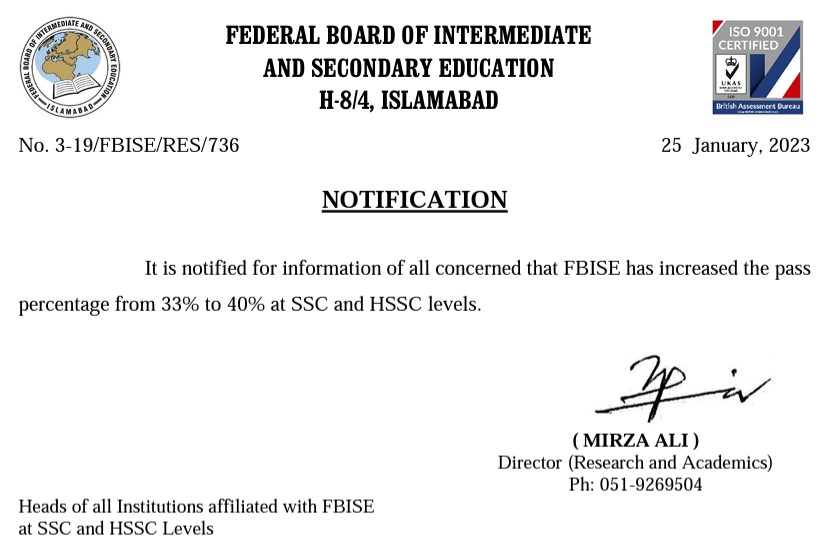 As you may have noticed, the FBISE have put out a straight forward, to the point notification about the increase in passing marks percentage. FBISE have not stated any reason for this increase in the notification or otherwise. However, seems like Federal Board wants its students to strive to get higher marks and increase the quality of education by setting up the higher bar for students in order to pass the exams.
For the year 2023 Federal board have already announced the datesheet for 9th and 10th exams to be held under its supervision. Examinations for both SSC and HSSC will take place simultaneously. Exams will start from April 28, 2023 and will end on May 22, 2023. Practical exams will take place from May 23, 2023.
Federal board have setup a special page where the results of SSC and HSSC (matric and Intermediate) can be checked. More details about the facility are described here.