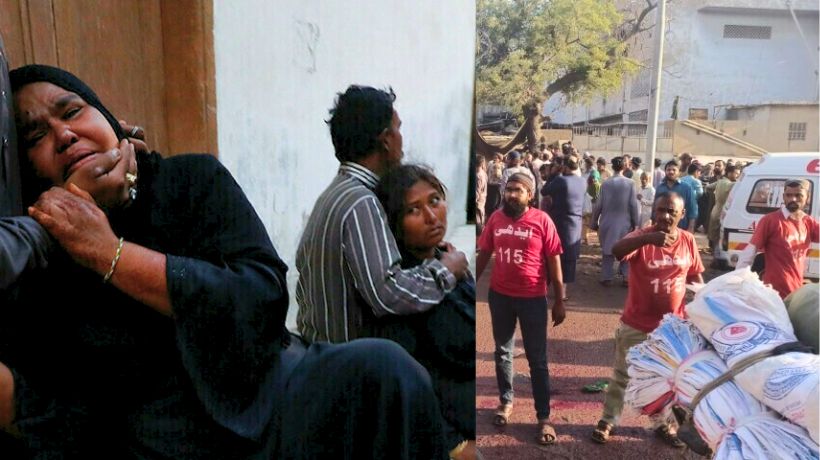 About one to two days ago, in a stampede in Karachi, in a Zakat distribution event about 13 people lost their lives. FK Dyeing Company had organized the event, however they had not made associated necessary arrangements. After too much people turned up, the factory closed its gates, a stampede took place and many people lost their lives in the unfortunate incident.
The FK Dyeing company was holding the Zakat distribution daily, however, on the third day too many people turned up to get the freebies. This included more than four hundred women. But the FK Dyeing company did not had the proper arrangements to cater this many people.
Also according to the local police FK Dyeing Company (a textile factory) neither had NOC from local city administration to hold charity events nor they informed the local police about the charity events they were going to hold. Also they did not had proper arrangements, lots of women fainted due to heat, also a stampede took place, lots of people were later shifted to hospitals.
Due to mismanagement overall around thirteen people had died, according to the latest count available. With bit of better management and after following the rules, this loss of lives could have been avoided.
The latest news in this regard is, the factory owner who was being searched, have already been arrested. He have been arrested on the charges of mismanagement and not taking necessary permissions and NOCs from the city administration to hold the charity event.
I am sure that the FK Dyeing Company, its owner and others involved were doing the charity work for the betterment of others and the society overall. Their intentions were surely good. However, there is a lesson here, for everyone who wants to do such charity work.
The lesson is, that the proper rules should be followed, also wherever required take the necessary permissions. Inform the local police. Above all, make proper arrangements for organizing the people in queues, maybe also arrange the sitting facility if possible, choose the open large grounds instead of congested places. Above all, expect large number of people and have plan to deal with them.
The mistake which was happened by FK Dyeing Company management was that they closed the doors after they realized that too much people have turned up to receive whatever was being distributed as Zakat. And also, again, they did not had required number of people and arrangements to properly manage the people turning up for receiving the Zakat.