Islamabad High Court (IHC) ordered to keep Nawaz Sharif, Maryam Nawaz and Capt (retd) Safdar remained behind the bars until the upcoming General elections of 2018, which are going to be held on 25th of July. The Sharif family's lawyer submitted the appeal against the Avenfield apartments case decision in IHC.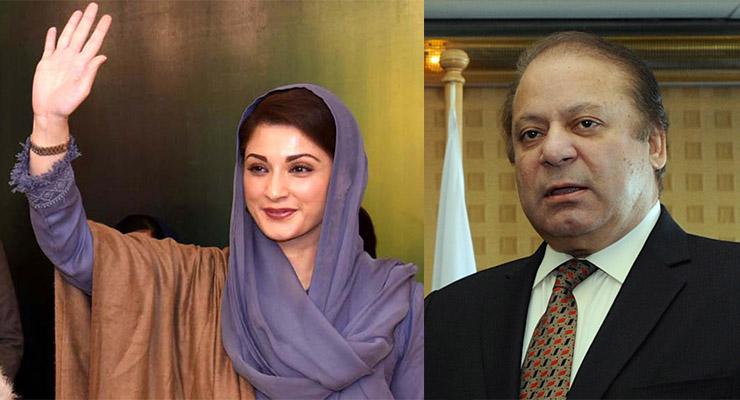 The judge of IHC delays the hearing of appeals and put it into the waiting list and also issued the notices to NAB and investigation officer to give the records of this case. Three appeals have been filed by the Nawaz Sharif and two filed by Maryam Nawaz and Capt Safdar. These three members of Sharif family have been sentenced in the corruption case and were expecting to come out of the jail before the election and start the campaign of their party, but their hopes got shattered one more time and their appeals have put into the rest till the last week of July.
Pakistan Muslim League- N leader requested the court to not waste time he said, "We want that the appeal should be decided as quickly as the trial was held". The former Prime Minister Nawaz Sharif, his daughter Maryam Nawaz and her spouse capt (retd) Safdar got arrested into the illegal property case of Avenfiled in London and presently these three are in Adiala Jail Rawalpindi.
Nawaz Sharif's lawyer Haris submitted the application to transfer the remaining cases to another court in which includes Al-Azizia Steel Mills and Flagship reference case which are currently under the Justice Mohammad Bashir who heard the Avenfield case earlier. Meanwhile, Justice Mohammad Bashir wrote a letter that he has no issue if the remaining cases have to transfer to another court. Nawaz Sharif has been sentenced for 10 years, Maryam Nawaz for 7 years and Safdar for 1 year in jail and currently their appeals are on hold by the court until the upcoming General election of 2018.
This article was written by the staff member: Sehrish Ilyas