The huge fire broke out in the Sunday market of Islamabad. This incident happened in the clothing and hosiery section of the Sunday market which was situated at Sector H-9. More than 90 shops and stalls got the huge fire.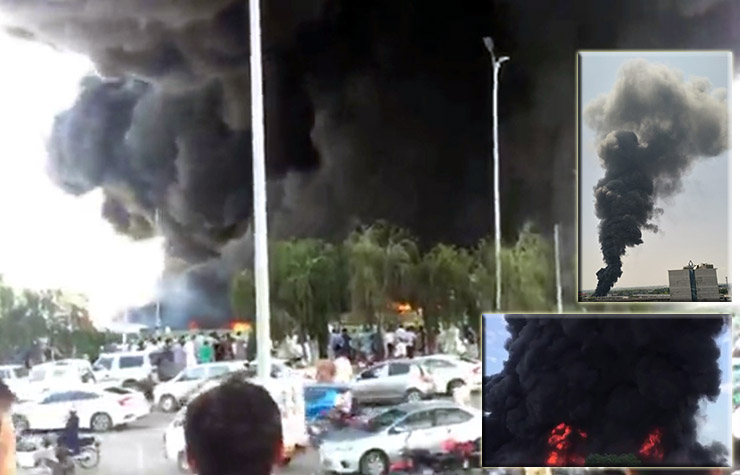 This fire turned out into the huge black smoke but luckily no casualties were found due to this incident. The rescue teams and firefighters got on the spot and gave the first aid to the injured people. It has been observed that the fire started from the clothing area which was in E and F section of bazaar and there were more than 200 stalls of clothes, shoes, garments, and hosiery there side by side.
The clothes got the fire from one by one and turned into huge fire. The Sunday bazar operates three days a week including Sunday, Tuesday and Friday and this incident happened on Tuesday. According to the report, the fire erupted due to the explosion of the generator into a clothes shop at around 1 pm.
The recuse operation continued for hours and the black smoke which could be seen from long distance made the people gathered there. There was the heavy traffic jam on Kashmir highway. All goods and belongings of shopkeepers got burned and they faced the huge losses due to this fire. After that, shopkeepers protested against the administration of the market and complaint about the lack of facilities.
The emergency and Disaster Management Unit recommended the administration of Bazaar to put underground water tank to rescue such incidents at a time. Moreover, firefighting staff should also be there in the market timing. The shopkeepers put garbage near the shop and the fire team assumed that the garbage got the fire immediately and turned into the massive fire.
This article was written by staff member: Sehrish Ilyas