Chief justice of Pakistan Mian Saqib Nisar informed Musharraf's lawyer that he will not be arrested if he arrives in Pakistan, but he has to visit the court to submit the nomination papers. Chief justice of Pakistan said, "Tell Musharraf to come to Pakistan, adding that the former military dictator will not be arrested upon his arrival."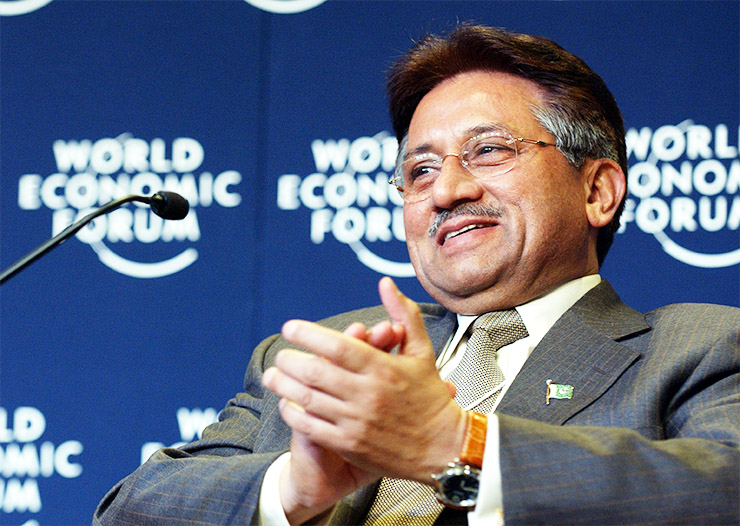 If we look at the past then, Musharraf submitted his nomination papers for the general elections in 2013 for NA 250 Karachi seat. Those papers were not accepted by the returning officer at that time because he got disqualified and publicly insulted Chief Justice Iftikhar Muhammad Chaudhary.
The lawyer of Musharraf said to the court that there is a final deadline to submit the nomination papers and Election Commission of Pakistan will accept the nomination papers after the final decision of Supreme Court. The nomination papers for Karachi, Islamabad, and Chitral have also been rejected by the returning officers then they appealed to election tribunal and they rejected as well.
However, chief justice grants the orders for Musharraf to come to Pakistan to submit the nomination papers for the upcoming election of 2018 which are expected to be held on July 25. Chief justice assures the lawyer that he will not be arrested on his arrival and then the court will announce its decision regarding his disqualification. Besides, if the appeal got rejected he has to come both to operate his party and announce the candidates. Chief justice said, "The former president will return even if his appeal is rejected. He will lead the party during elections. We will announce our candidates in a few days."
According to the chief justice, Musharraf has to appear at the Supreme Court Lahore registry on June 13 personally. "However, the exact date of his return will be announced after the Supreme Court decides on the review petition filed against Musharraf's disqualification in 2013," Dr. Amjad said.
The secretary of APML said that whatever the decision of the court will be, Musharraf will lead the party and the election campaign as well. Plus the candidates of APML will also be announced in few days after the final decision of the party.
This article was written by staff member: Sehrish Ilyas
Editor: K. Shahzad