The PML-N's quaid and former prime minister of Pakisan, Nawaz sharif, held a meeting chairing himself along with PML-N President Shahbaz Sharif and Raja Zafurl haq at party's office on Saturday. It was stated by the PML-N's founder that 'electoral tickets from party's platform will only be awarded to the loyalists and no delays in election will be tolerated'.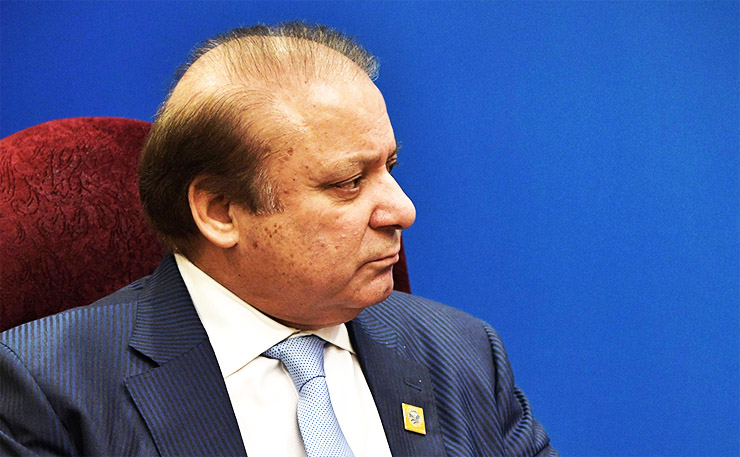 Chairing the Parliamentary meeting board along with his companions, Mr sharif expresses his insecurity regarding the decision of LHC on nomination forms. Sources claimed that it was discussed that delay in elections is plotted exaggeratedly by opposition.  Mr sharif further enlightens this by saying that his opponents had always seen defeat in the past and they will be knocked out by this time also, those were asking for the early elections are now stepping their feet back from it.
The delaying tactics and such plots will highly be resisted by PML-N because they have felt the surrounding going into the favor of him, he said. The party tickets will be distributed by President Shahbaz sharif and Nawaz sharif. He said party would begin massive campaign after Eid-ul-fitr.
Those who left PML-N will be held accountable by people in the next election. Party will make its way again in government by narrative' vote ko izzat do' he said. A huge number of MNA'S and MPA's have parted ways with PML-N on various reasons including peers of South-Punjab region for not giving rights to their people, Nawaz sharif's stance on Mumbai attack because they felt it would be hard now to defend the statement which definitely doesn't go in the favor of state, and attempt of amendment in Khatam-e-Nabuwat act. These happenings have certainly bring loss to PML-N in every aspect.
The PML-N parliamentary board appointed former federal information minister  Maryum Aurengzeb as Party's spokesperson replacing senator Dr.Asif Kirmani. She said it is the primary responsibility of care taker government to arrange elections on time and also discusses the u-turns taken by PTI this on the appointing issue of CM.
Sources confirmed the receiving of 2,475 applications from potential candidates and central parliamentarian board will complete its recommendations by June of 10 for final decision by Nawaz Sharif.
This article was written by: Mahad Gujjar
Editor: K. Shahzad