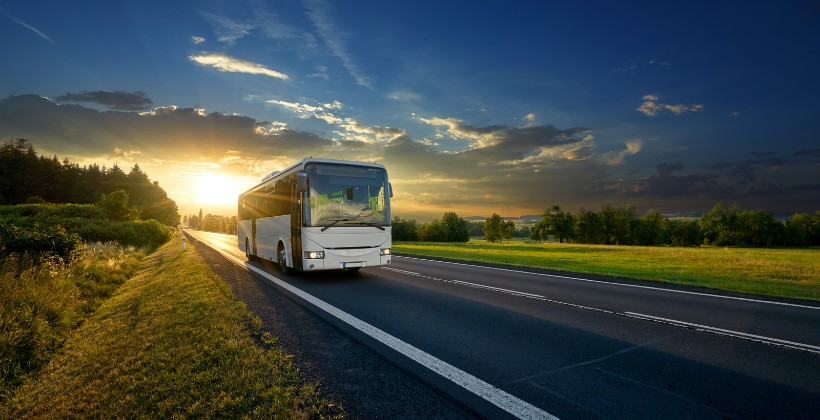 A bus service has been introduced from Islamabad to Murree, which charges he passengers just Rs. 100 to travel to Murree from Islamabad or back other way round. However these the 100 Rs are the fair for one sided trip. The ticket for children who are below 12 years old is free, similarly for elderly people who are 65 years old or above, can travel in this bus service for free.
This bus service between Islamabad and Murree have been introduced by the Capital Development Authority (CDA). The purpose is to lower the traffic on the Murree expressway, so that the people who travel in several small vehicles can travel together in these big busses. This not only reduces traffic on the Murree expressway, but also will help reduce the fuel usage, the fuel which Pakistan imports. Also its good for environment, as a bunch of vehicles will obviously emit more smoke in environment than these busses, which will carry more passengers.
In Islamabad the busses are stationed at Bara Kahu and on the other side, in Murree they are stationed at Lower Topa. The busses run between Bara Kahu in Islamabad and Lower Topa in Murree, every 90 minutes a bus departs from either side.
It is a good initiative, however, government will need to increase the busses, so that frequency can be increased, as a bus every 90 minutes is not enough. As huge number of people travel between Islamabad and Murree, specially in the peak seasons. Also on the weekends as well, a bus every 90 minutes will fall shorter than what is required.
However, as it is said, something is better than nothing. It is great that this bus service is introduced by the CDA to facilitate people, as the bus service runs and gains popularity, CDA will definitely think of adding more busses. For now it is good enough and even with 90 minutes between busses, still these busses will be serving masses and room for expansion is always there.