The chairman of Pakistan tahreek-e-insaf Imran Khan challenged the decision of returning officer regarding his rejection of nomination papers on Wednesday. Appeal was filed against the RO's decision on Wednesday by his counsel lawyer and member of the party Malak Babar Awan, the application stated that decision of rejection contradicts the constitution.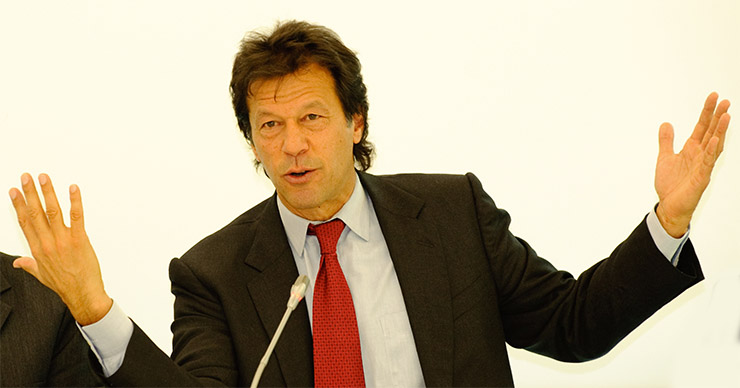 It was added by the lawyer the grounds given for the rejection were too weak and it cannot be justified in any way, technical errors in the nomination papers resulted this unfair decision. Additional district and session judge Muhammad Adnan khan announced the verdict, which rejects the nomination papers of four candidates including Khan from NA-53 constituency (Islamabad). Because the four left the section of 'Clause N' of affidavit in which they were required to mention their performance in their respective constituencies as an lawmaker before.
Awan has stated in the appeal that his client has never 'concealed and interprets the facts wrongly'.
According to the petition Khan is ready to rectify the shortcomings and technical errors happened in the form. The RO's verdict has resulted the miscarriage of the candidate rather than issuing the notice for reconsideration of the nomination form again, he added.
Islamabad high court's Justice Moshin Akhter Kiyani will be hearing the plea against the decision filed by Khan on Thursday. Khan has never made a single visit to his constituency during his duration period as an MNA from 2013-2018, and resentment can be found in the people of his area for this act. Inspite of all these facts which can massively result in the defamation or even loosing the constituency he has decided not to take part from the same constituency and opted to take part from Islamabad(NA-253).
According to the resources, tribunal will decide all of the appeals till 27June. Eight tribunals have been established in different provinces to sum up all of the appeals as soon as possible to make a next move for the happening of fair elections by ECP (Election commission of Pakistan).
This article was written by staff: Mahad Gujjar